Writer/Director Maurice O'Carroll's debut feature film Dead Along The Way has won kudos at a number of Irish film festivals, with sold-out screenings at Indie Cork and a Best Film prize at the Dublin Underground Film Festival. Now, as it receives a global release via Amazon Prime, the filmmaker reveals how when it comes to no-budget filmmaking, a little trust (and a lot of food) goes a long way.
---
I fell in love at my first trip to the cinema.
I was just five years of age, and the movie was Star Wars. But, for most of my life, the possibility of making movies might as well have been in a galaxy far, far away.
Director Jean Pierre Melville once said "Your first feature film should be made from your own blood." It struck a chord with me but, unfortunately, I didn't have any blood to give. I was a school drop-out, trapped on London's construction sites by day, and welded to a barstool by night.
In 2005, standing in the middle of the mud-drenched building site that was Wembley Stadium, I knew I had to take massive action to change my life. I quit drinking, I quit my job, and I bought my first ever camera. My filmmaking journey began.
I returned home and filmed weddings and small corporate gigs. A couple of years later, I made the first of my short films and every waking moment of my life was - and is - devoted to filmmaking. Like most filmmakers, I want to make feature films but, in January 2015, I was still flying completely off-radar in the film industry and I was on my knees, stone broke.
I had two choices: lie down and put my films on the long finger, or stand up and make a film against all the odds. It was then I committed myself to making Dead Along The Way.
We need your consent to load this YouTube contentWe use YouTube to manage extra content that can set cookies on your device and collect data about your activity. Please review their details and accept them to load the content.Manage Preferences
My wife Elaine and my good friend Sinead O'Riordan are long term collaborators, and they are a formidable force when things need to get organised. I can't give these women enough credit for their ongoing contributions.
Our philosophy was a simple: Use whatever equipment and talent to hand. Feed our cast and crew as best we can, and promise them that if we could all accept and embrace our limitations, then we would make a film worthy of the Galway Film Fleadh. Everyone bought into the identity of the film.
We spent 10K, and that included accommodation, travel, equipment rental, insurance, post-production and food. Over half our budget was spent on food and it was money well spent.
When people ask me how do you make a successful film for 10K, I answer with one word: Trust.
We had a team of people who trusted each other, trusted in the script, and trusted in their talents. Our genre film was selected for competition in the Galway Film Fleadh, won Best Film at the Dublin Underground Film Festival, and we were bestowed the huge honour of Opening Film at the 2016 Indie Cork Film Festival. We sold out all venues, and Indie Cork sold in a record breaking number of hours.
We entered into talks with a handful of distributors and sales agents, but this film was made with our own blood and it felt fitting to sell it with our own blood. Cork showed an incredible appetite for the film, and in partnership with The Gate Cinema we agreed to launch our theatrical release from their theatre - followed by further dates around Ireland. And, in a kind twist of fate, we screened against the might of a new Star Wars movie. Some dreams do come true... May The Force Be With Us.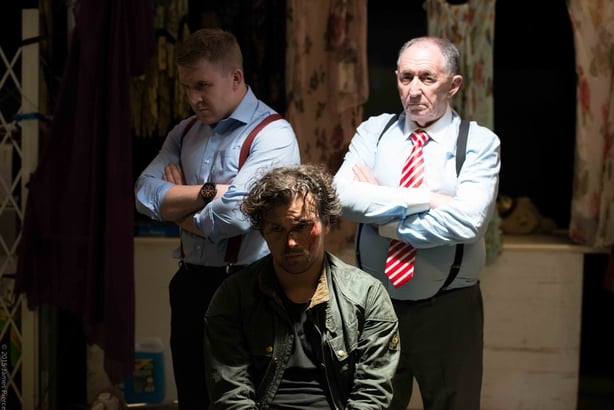 My tips on making a no-budget feature:
1. Commit every waking moment into getting your film made and accept that you will be terrified every time the postman drops a bill in your letterbox. Know that 'things' will start falling apart around you, and you'll eat lots of baked beans, whether you like them or not.
2. Stop saying 'If only we had X amount then we could..." Blood running through your veins is all you need to get that first film up and running.
3. Embrace your limitations, and write a script with them in mind. I believe limitations are a breeding ground for creativity.
4. Assemble a cast and crew of like-minded people who are inspired by your limitations and will work for 'points', i.e. a percentage of potential future profits.
5. Use at least half of your budget to feed these amazing people. Feed them well and often.
6. Make sure you respect their talent and hard work, and never fall into the trap of working stupid long hours. Plan and schedule properly. People have small windows of time where they are most productive. It's your job to take them there.
7. Make sure you get good sound. I know so many filmmakers who have their projects ruined by poor sound.
8. Plan for post production. I was in a position to complete almost all our post production. If you can't edit (learn!!!!) or sound mix or grade, talk to students at film schools. There is so much talent out there who are more than happy to get involved.
9. Don't clap each other on the back and expect to wave goodbye to the film when it gets accepted into festivals. Plan a campaign, and be prepared to hustle for your film. Sell yourself and your project with the same passion and drive you poured into making it.
10.Trust is the core value I ask everyone to bring with them. Trust in yourself, trust in the people around you, and trust that hard work will get your film made... and maybe someday, get you off that baked bean diet. That's the dream.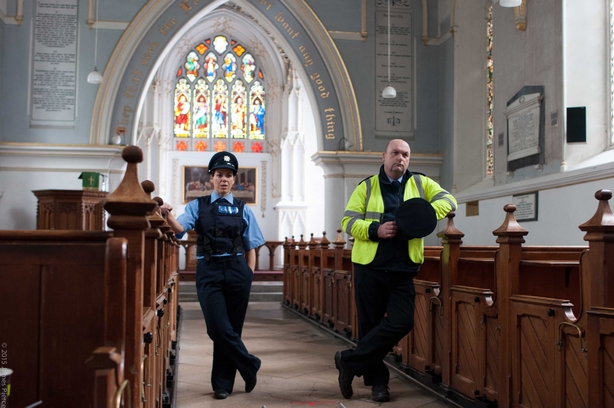 Dead Along The Way is now available on Amazon Prime's SVOD English-speaking platforms around the world - find out more about the film here.