The incomparable Tommy Tiernan has just released his latest comedy DVD - and RTÉ Culture have copies to give away.
Having performed his Out Of The Whirlwind show everywhere from Moscow to Maidstone, Paris to Vancouver and Perth to Ballybofey, the live DVD was filmed at iconic comedy venue The Gilded Balloon, as part of Tiernan's sold-out month-long run at the Edinburgh Comedy Festival earlier this year.
Mannerless, dark and silly, Out Of The Whirlwind captures a vintage performance from the finest Irish standup of his generation, by turns joyful, uplifting, inspirational and - most importantly - always breathtakingly funny. And possibly a little bit rude.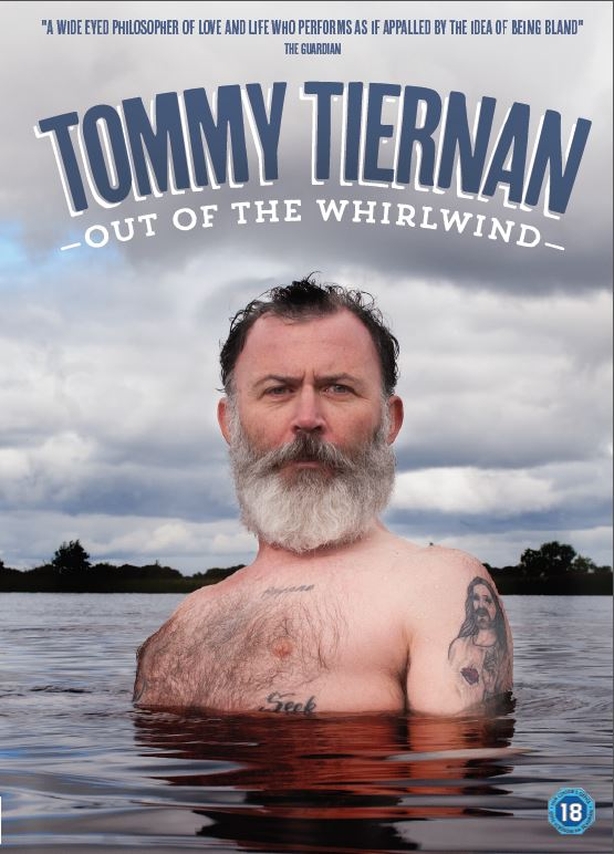 Out Of The Whirlwind is available on DVD now. To be in with a chance to win a copy, simply follow RTÉ Culture on Twitter or Facebook and tell us this: Which comedy venue was the DVD filmed at? Clue: The answer's in the article above.
Send us your answer along with the hashtag #RTEtommy before 6pm on Friday evening. Get cracking - and the very best of luck!