From the RTÉ archives: Kildare-born novelist, short story writer, playwright, essayist and former RTÉ radio producer John MacKenna made two feature programmes in the RTÉ Radio Centre with Leonard Cohen in 1988, entitled 'How the Heart Approaches What it Yearns'. Together, they offer a remarkable insight to Cohen's life and work. Below, you can listen to them both in full.
The first programme 'How the Heart Approaches What it Yearns' is entitled 'Isaac to Joan of Arc' in which Cohen discusses his interest in and attitude to heroic figures in history.
Programme 2 is entitled 'If I Have Been Untrue' and considers songs about people in the street.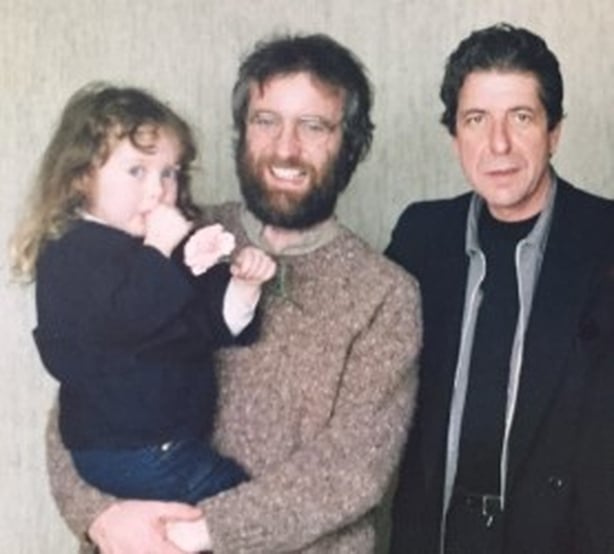 Producer John MacKenna with Leonard Cohen, pictured at RTÉ in 1988 - Leonard had just given the flower to Lydia, John's daughter, who is holding it in the photograph.
While you're at it, listen to eight unforgettable Leonard Cohen songs here.