It's the grand finale of Painting the Nation and our three remaining part-time painters are battling it out for the title of Ireland's greatest amateur painter of 2016. The prize? To have their final painting hang in Dublin Castle as part of the Office of Public Works' State Art Collection.
Over the past five weeks, seven intrepid amateur painters have travelled the length and breadth of our beautiful country, painting the iconic places, people and past-times of Ireland in a bid to win a place in the national art collection.
Just three amateur painters remain – plus two big, final challenges.
There is no Irish river more iconic than the mighty Shannon, and for the final showdown, our judges have arranged two waterways-inspired painting challenges that would test even the most seasoned artist.
First up, to get them into Shannonside mode, our three finalists are treated to a riverside picnic. But the mood changes when they realize that they are about to paint, not eat, it. Testing both their still-life and landscape skills, this challenge will decide which two amateur artists will paint for a place in the national art collection – and which of our painters will be packing their picnic-basket.
The final paint-off will be between the two artists the judges deem strong enough to earn a place in the OPW's national art collection.
For the final Exhibition Challenge of the series, our intrepid amateurs must create the landscape painting of their lives. Following in the footsteps of Paul Henry, one of Ireland's best-loved landscape artists, our two remaining amateur painters must capture, on canvas, the epic beauty of Lough Rea.
Over the course of the competition, they've painted mountains and tumbling waterfalls, captured racehorses and the excitement of race-day; they've painted their own portraits and one of Ireland's most iconic faces. But now, in just three hours, they must capture the tranquil beauty of this quintessentially Irish lakeshore scene.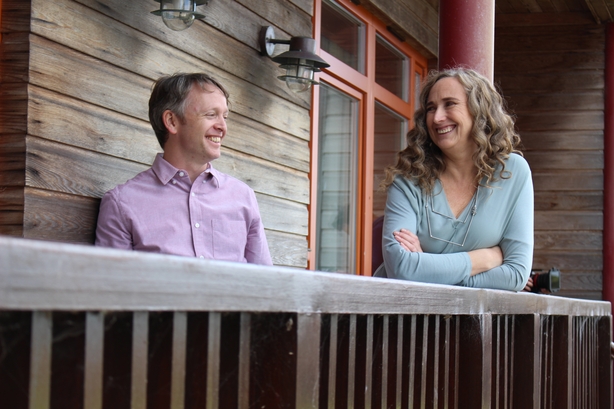 Painting the Nation judges Gabhann Dunne and Una Sealy have a tough decision to make...
They've been on an epic Irish journey so far but just one person can be crowned Ireland's best amateur painter of 2016.
Whose rendition of beautiful Lough Rea will be good enough to hang alongside the work of some of Ireland's greatest painters in the national art collection?
Painting the Nation, The Grand Finale, RTÉ One, October 30th, 7.30pm