The Works Presents continues with a new 10-part series in which John Kelly meets key figures from the worlds of film, literature, music, theatre and the visual arts.
In the sixth episode of the new series, John travels to Nice to talk with the critically acclaimed Irish poet, John Montague, soon to be honoured with the Lifetime Achievement Award later this month at the 2016 Bord Gáis Energy Irish Book Awards. 
You can watch the episode in full here.
We need your consent to load this YouTube contentWe use YouTube to manage extra content that can set cookies on your device and collect data about your activity. Please review their details and accept them to load the content.Manage Preferences
Born in New York in 1929, to parents from County Tyrone, John Montague spent his early years living in Brooklyn but at the age of 4, with his father out of work, John and his siblings were sent back to Northern Ireland where John was sent to live with two spinster aunts.
This move from the city of his birth to a new, rural life in a foreign country had a major impact on the young John and it is a theme that continues to influence his writing to this day.
Unusually for a 'northerner', John attended UCD and it was here that John began studying the great French writers and soon fell in love with the country. From his time cycling through the French countryside in the aftermath of WWII to his current habit of spending half the year in Nice, John has spent much of his adult living and writing in France.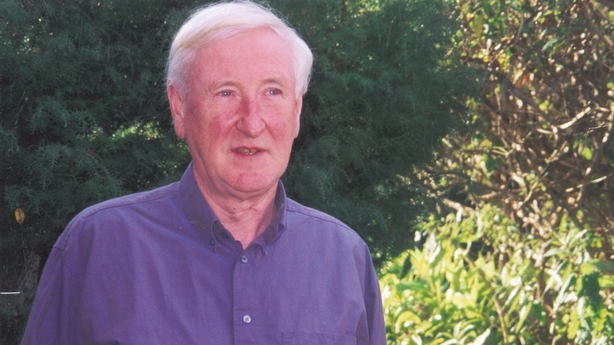 It was in Paris that he struck up a friendship with the playwright Samuel Beckett - but Dublin held its own inspiration as well. As a student, John would see Patrick Kavanagh strolling through the Dublin streets and he quickly grew to admire his rural and northern based poetry. It was Kavanagh's work that really helped John understand that he could be a poet.
It is for his epic long poem The Rough Field that John is perhaps best known, something that he says took years of patience to write. Published at a time of political upheaval in the North, John says he had poetic faith that one day it would help his countrymen: "Even the most innocent of us can make history if we play our part."
For John, poetry is a gentle weapon, a feather instead of a gun, slowly making its point heard. John believes that poetry is still hugely important for society as poets are slowly but surely replacing the Church in Irish life.
The Works Presents: John Montague, RTÉ One, Thursday November 4th, 11.05 pm. Previous episodes of The Works Presents can be viewed here on RTÉ Player's new Culture On-Demand Collection.