Actress and writer Pauline McLynn is currently presenting Painting The Nation every Sunday night on RTÉ 1 The author of ten novels, including Something For The Weekend, Missing You Already and Jenny Q, her film credits include Far and Away, An Everlasting Piece, Angela's Ashes and Gypo, and her extensive list of TV appearances include roles in Eastenders, Shameless and some programme called Father Ted, She is, it must be said, a bit of a national treasure.
Film
I have a small part in The Secret Scripture, a Jim Sheridan movie that just premiered at the Toronto Film Festival to ecstatic response. He is a Maestro and no doubt about it and he has peopled this film with lots of the best of the Irish - Tom Vaughan-Lawlor, Aidan Turner, Aisling O'Sullivan - and we all were delighted to be asked out 'to play' for the Master. I am really looking forward to seeing the finished product and I suspect it will be a totally unique version of the book by Sebastian Barry and a cinematic experience all of its own. We will see it in 2017.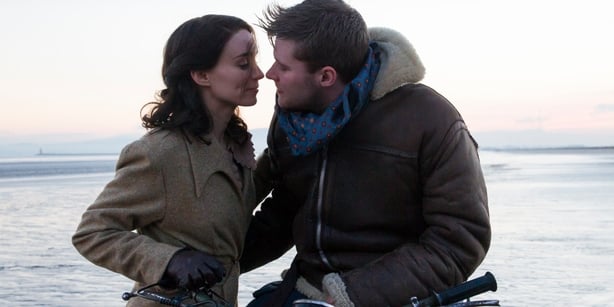 Music
I love Neil Martin's music. Not only can he play any classic you can shake a stick at, he also composes and plays with the West Ocean Quartet. He manages a perfect balance of classical and Irish traditional. Happiness is listening to anything they do, and especially a polka - I do love a polka!
Book
I am trying to write a new novel at the moment, so, I am avoiding reading novels - I find poetry much more helpful at times like this. To this end, I am re-reading anything by the late and great Irish poet Denis O'Driscoll and the American laureate Billy Collins - bliss.
Theatre
I will be beating a path to the Gate in Dublin very VERY soon as one of the greatest of our Irish actors is in The Father there - he is Owen Roe and I hear he has never been better (which is saying something as he is ALWAYS phenomenal).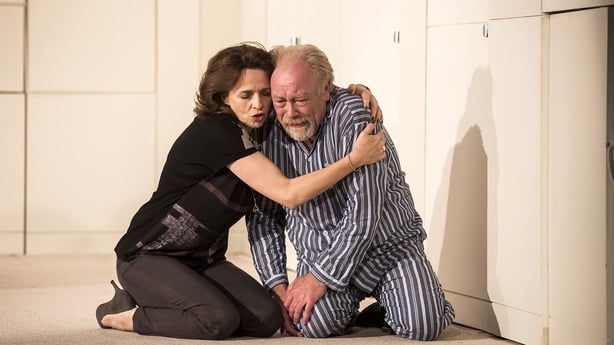 TV
I love Antiques Roadshow - I often get an idea from some story in there to put in a novel. Fake Or Fortune is like the best of a detective show but for real and it is fascinating to watch a provenance proved or blown out of the water. I am a HUGE fan of Fair City And I think Nationwide cannot be bettered any where in the world - it is a must see for me.
Gig
My husband Richard Cook has run the Cat Laughs festival in Kilkenny from the off. As a result, I go to quite a few comedy gigs during the year, as well as during the festival. Al Porter was my most recent gig and he is just fabulous - so funny and rude and delightful. and very beautifully suited and booted too. DAPPER.
Art
There's a wonderful exhibition on in Westport right now at Green Fuse. It's a new gallery and is showing the best of paintings by Hughie O'Donaghue, Donald Teskey and (as it happens) my sister-in-law Rebecca McLynn (pictured below). Highly recommended.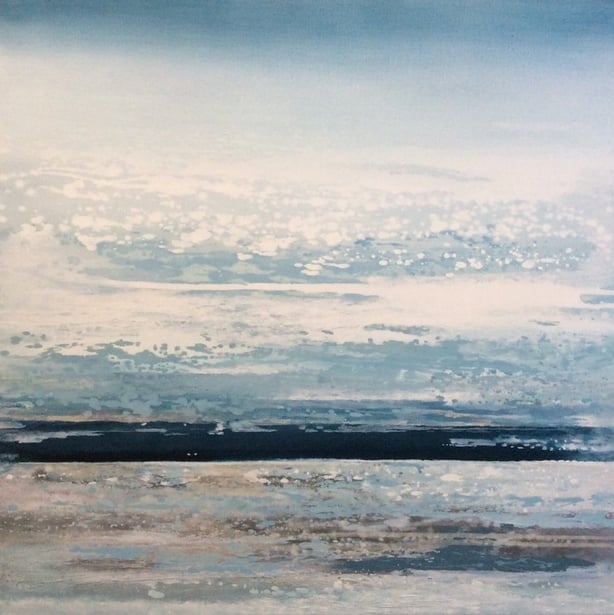 Radio
Our radio died recently so I am without any such entertainment. I miss it!
Tech
I am a complete luddite so don't even really know what this question is asking. I do kind of live on Facebook though...does that count?
The Next Big Thing
Al Porter... that is all!