Following on from the success of his debut book Buried Treasure, RTÉ 2FM DJ Dan Hegarty once again leads readers through a spirited playlist of lesser known and deeply loved albums in Buried Treasure Volume Two: Overlooked, Forgotten and Uncrowned Albums.
Here, we sample a trio of selections from Buried Treasure Volume Two, courtesy of acclaimed playwright Enda Walsh, musician and actress Maria Doyle Kennedy, and Dan himself.
---
Enda Walsh on Know Your Station Gouger Nation!!! by Jinx Jennon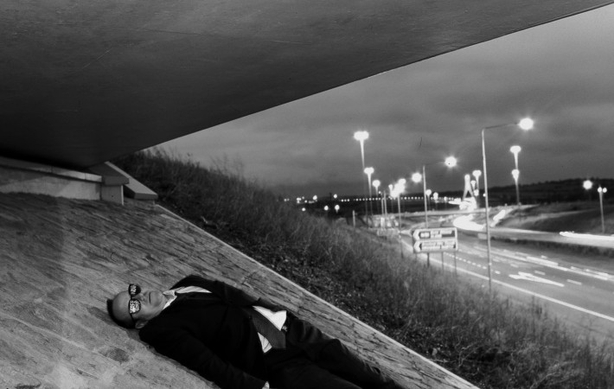 I discovered Jinx Lennon when I was in rehearsal one day. The actor/director Mikel Murfi arrived in one day and put on Forgive the Cnts. It has that killer chorus – both hilarious and, weirdly, incredibly touching too. But I became hooked on Jinx's voice first.
I didn't know Dundalk before the record, but Jinx has documented it in such a powerful, personal way. It feels like opening someone's diary, or having that diary explode in your head. He takes you around the town, and by the end of the album you've been in and out of the houses and been introduced to a tonne of characters, but mostly introduced to Jinx himself, venting all his frustrations.
There's an incredible amount of anger on the record: songs about vicious little shits, nasty porn and a stonking ode to Jinx's guitar. The lyrics on City of Styrofoam Cups are sublime: the images come fast; no film could better it. And the musical build in the last minute is my favourite moment on the record. It's pretty heartbreaking stuff.
It's an inspiring album in that it's completely its own thing: there's nothing like it. It's like all great art: it's singular, and it drives you on to try and make work that is similarly of itself. People call him an urban punk poet, but I guess you could say that he has a rap vocal style. Things swing around musically, and I love that. The Batchelors of Pearse Park is wildly different from Bruised Banana.
I've seen him play only a couple of times, and he's unforgettable. The atmosphere can feel dangerous and unhinged, in the best possible way. He's f**king raw. I think he's Ireland's Dylan Thomas – he's captured Dundalk, its people, himself, right in the moment – and that stuff is epic. It's important. The tunes are killer, but the ambition is what makes this record brilliant.
It definitely translates internationally: no question. He places you in that town: you feel like you've been dropped right into it. That's tremendously exciting. It's excellent to introduce it to Americans who are into rap. It blows their minds.
---
Maria Doyle Kennedy on By The Dawn's Early Light by Harold Budd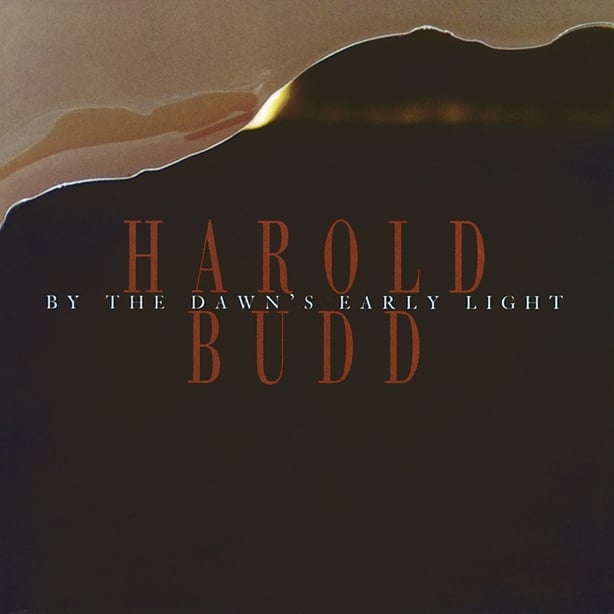 There are so many albums I consider to be "buried treasure". Music has soundtracked my life in such a massive way, and at different times offered everything from refuge to release, but I chose By the Dawn's Early Light because it seems that so few folks have ever heard it, and because I think it saved my life.
The how and the when of first finding this album is as much a part of the experience as the music itself (but isn't it always?). I had been ill and was still quite traumatised by it. Kieran (Kennedy, Maria's husband) thought that some travelling, a new vista, would be healing. We were completely broke, but through many kindnesses and strange degrees of separation we found ourselves in New Orleans in 1991, in a rambling house in the French Quarter, where Harold Budd was recording this album.
I can see clearly the old-fashioned kitchen we were welcomed off the street into, the grand wooden staircase that ascended from the main living area to the floors above, and the giant mixing desk and assorted recording equipment that was gathered all over the room around the base of the staircase. It was the first time I had ever seen a studio set up like that, occupying a graceful space in this beautiful, faded house.
And then the music – this extraordinary music – floated around and through it all day long, and some of the nights. I had never listened to anything quite like it before. I suppose it is part of the genre that is ambient music, though I am not really sure what that means.
Most of the tracks are instrumental, floating lines of feeling that accompany you but never tell you how to feel. Then there are the spoken-word poems, read by Harold, and underscored with more of the sound-feels: Saint's Name Spoken is as close as anything gets to an actual song.
It is the sound of someone who has lived and survived, who knows that life is joyous and also full of pain. In my hyper-real state, I felt sometimes that my mind was flying away from me, but this beautiful music, and Harold's hypnotic voice, made me feel that that was OK, that it might fly away but would return.
The music would be playing loudly downstairs as they recorded and mixed and listened. We would leave our door open, so that it seeped into our room and danced on the tin ceiling-tiles. It is still my favourite way to listen to music: to have it on very loudly, but to be a couple of rooms away.
Sometimes the music stayed with us when we left the house. We took the streetcar all the way to the end of the line in Desire, and ran around graveyards at night, and all the while it played in my head. I wrote my first real song there, inspired by it all, and by Harold himself, who was gracious and encouraging. I am forever grateful.
---
Dan Hegarty on Zooropa by U2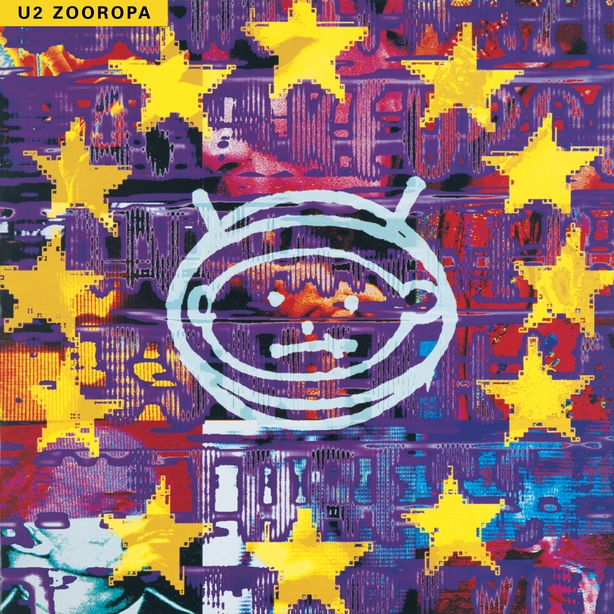 Zooropa is a curious album in so many ways. How did U2 find the time to write and record the songs that came together to form it? The band were in the middle of their mammoth Zoo TV tour, which seemed to circumnavigate the globe innumerable times. Even so, they somehow managed to make this vastly underappreciated album (originally intended to be an EP), which features some of their most progressive songs.
Many of the great acts have albums that have somehow been washed over by the tides of time. Radiohead's Kid A, New Adventures in Hi-Fi by R.E.M., and Bjørk's Biophilia are three examples of wonderful works that don't often get the plaudits that their artistic richness deserve.
Whether you listen to Zooropa in its intended order, or have it on shuffle, outstanding tracks like Daddy's Gonna Pay for Your Crashed Car, Babyface and Some Days Are Better Than Others come hurtling towards you with a pulsating ferocity. On the flip side, the balladry of The First Time and Stay (Faraway, So Close) bring balance to an album that is rock-solid.
U2's transformation from stadium-filling poster boys with The Joshua Tree and Rattle & Hum, to what seemed like alien cyber superstars with Achtung Baby, gave them a platform for more experimentation. Zooropa is the sound of the band taking advantage of that, and indulging their curiosity. You could say that U2 became the kind of band that would have been the nemesis of the band they had once been.
While their early-1990s reinvention brought a new sound, look and attitude, the new songs worked extremely well when it came to playing live. Not only did they all make sense as a live set, when mixed with U2's past catalogue, they helped form one of the most diverse song storyboards of that time.
As progressively focused as they were at the time, they still found a place for a fitting tribute to Johnny Cash. Having him feature on a version of The Wanderer is both a strong closing track for the album, and a nod of respect to one of music's all-time greats. Zooropa may not have the timeless anthems that other U2 albums possess, but it has a sense of adventure that you rarely hear from a band making their seventh studio album.
Buried Treasure Volume Two: Overlooked, Forgotten and Uncrowned Albums (published by Liberties Press) is out now.