Our health, and the health of our planet is now at the forefront of our minds, as people look for small changes they can make every day to lessen their impact on the environment.
A great place to start is by considering changing up our food habits. There has never been a wider range of foods available on our supermarket shelves, giving us ample opportunity to liven up our diets and explore new flavours.
Getting started couldn't be easier, here are five of the easiest food swaps that can kick-start your sustainable future.
1. Lentils
If you're really looking to make a change for the better, lentils are a great place to start. As they require only a little moisture to grow, their carbon footprint is a staggering 43 times lower than that of beef. From a flavour point of view, lentils have a lot to offer. Ditch the mince for your next Spaghetti Bolognese and give these a whirl instead, you won't even taste the difference. They also work well in dahls, homemade burgers and spicy hotpots – what's not to like?
Click here for a delicious Lentil Bolognese recipe.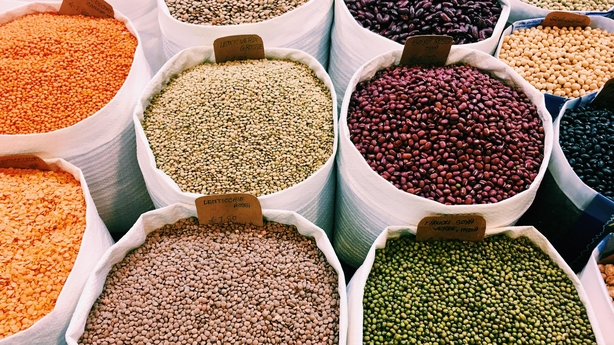 2. Quinoa
The much-heralded quinoa has soared in popularity over the past 10 years, but what exactly is it? Often used a rice substitute, comes from the same family as spinach, beetroot and chard. It's an easy-to-grow sustainable food that survives in almost any climate. As so-called 'superfoods' go, it's protein level is right up there, but most importantly, it's super tasty. Add quinoa to a salad to bulk up your lunch, or sub it in for rice more exotic dishes like burritos, buddha bowls and even sushi rolls! There's nothing quinoa doesn't go with.
Click here for a satisfying Quinoa salad recipe.
3. Fava beans
Fava beans – also known as broad beans – are soon to become a must-have in your kitchen cupboards. Fava beans can grow in most climates, and help protect the land in between harvests. As we slowly trudge toward colder weather, these delicious green beans will become the perfect addition to traditional winter warmers like stews, soups and risottos. They're easy to find in the supermarket, and even easier to cook. Pop them in your veggie curries or sauté them for a stand alone side dish, either way you won't be disappointed.
Click here for a warming vegetable curry recipe.
4. Kale
Another easy-to-grow veggie option is kale – a low-maintenance crop with a high nutritional value. At first appearance, kale might seem like a one-trick pony to be added exclusively to leafy salads, but looks can be deceiving. Available year round, kale fits the bill for everything from spicy curries to hearty soups. It can be enjoyed as a side dish on its own, or even mixed in with other veggies – like mashed potato – for a kick. If you're really willing to push the boat out, add some kale to your morning smoothie or try roasted kale crisps as a snack.
Click here for a crispy kale topped soup recipe.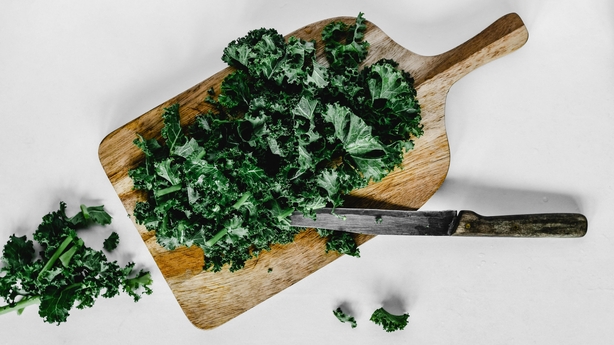 5. Wild rice
Side dishes just got a little bit wilder. Wild rice, noted for it's long, thin, black or brown seeds, is steadily gathering approval. What makes it 'wild' is where it's grown, in the grass beds near lakes and rivers. The health benefits of wild rice versus it's more popular first cousin are unparalleled. The wild edition brings extra protein, zinc and iron. It's a straight swap for your usual side dish but it brings with it a deliciously nutty taste. When combined with other grains it can quickly be transformed into a delicious veggie burger or provide the perfect edge to a simple salad.
Click here for a spicy chilli recipe that goes perfectly with wild rice.
Knorr is on a mission to inspire everyone to eat better for themselves and the planet. We know everything on our plates has an impact on our health and the environment. The good news? Small changes can make a big difference. With more veg, less meat and a wider variety of flavoursome foods, you can help change the world by changing what's on your plate.
For more information on Knorr's commitment to sustainability see here. Eat for good.
To shop the ingredients for this recipe visit Tesco.ie here.
For more recipe inspiration, watch More than Meats the Eye on RTE Player.