Opinion: are there lessons for Galway and Kerry in how Limerick trainer Jim D'Alton prepared his All Ireland winners in 1919?
By Catherine Norton and Brian Carson, University of Limerick
The role of sport science and nutrition in both preparation and performance in Gaelic games championship is at this stage undisputed. All too often in GAA circles, we hear the mantra "fail to prepare and prepare to fail", referring to the importance of appropriate training and nutrition support.
With the championships drawing to a close, it is interesting to see how the understanding and application of both sport science and performance nutrition have changed over the decades. Perhaps one of the more interesting commentaries on optimal preparation for championship hurling came from a Limerick coach in advance of the county hurlers' All Ireland win over Wexford in the 1918 final (which was played in Croke Park on January 26th 1919).
In advance of that match, team trainer Jim D'Alton issued detailed fitness and dietary instructions in a letter to each of his players. These were relayed by Limerick full back Dan Troy to writer Séamus O'Ceallaigh for his articles on Great Limerick Sportsmen. But how do these instructions hold up for scrutiny in the modern era? Should Tipperary or Kilkenny take up any of this advice, considering that Limerick beat Wexford in that game by 9-5 to 2-3?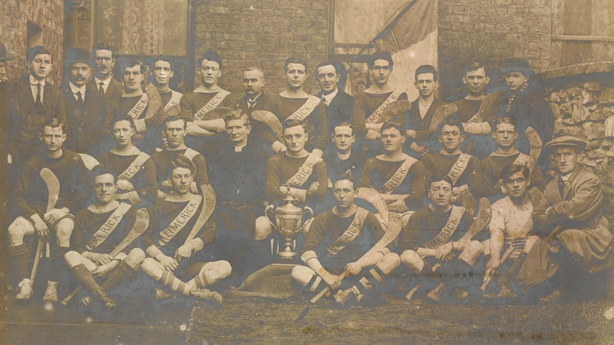 In the modern game, pre-season training can begin as early as November, but D'Alton only allocated a fortnight to prepare in 1918! Surely, a happy medium somewhere in between would allow clubs more access to their inter-country players for club games, but that's an argument for another day!
"Men of the Limerick team must depend on their own earnestness, persistence and determination to be fit for the fray". Though many inter-country sessions are carried out collectively, this phrase still holds true. The best teams have developed a culture, which is player-led, where sessions that can be carried out independent of the group such as recovery, mobility and strength and conditioning are undertaken by the players on an individual basis. This independence is important as it allows flexibility for the modern day player with family and professional responsibilities. Where a team does not adopt this collective responsibility, it requires group training, placing unnecessary constraints on players, which was likely a problem in D'Alton's day too.
We need your consent to load this rte-player contentWe use rte-player to manage extra content that can set cookies on your device and collect data about your activity. Please review their details and accept them to load the content.Manage Preferences
From RTÉ 2fm's Game On, a discussion on GAA training camps
In this letter to players, D'Alton provides measured advice by recommending beginning work with hard walks. A progressive warm-up within sessions is also important, to achieve the appropriate range of motion of the joints and to allow the cardiovascular and respiratory systems assimilate to high intensity work by increasing depth and rate of breathing as well as heart rate. This also builds on a principle that athletes should first train to build an aerobic base. This means starting at an appropriate intensity, which for the modern day player starts at speeds far greater than a hard walk! As the season progresses and fitness improves, it is essential to introduce high intensity work. Indeed, this will have been the cornerstone of both Dublin and Kerry's preparations for this weekend.
D'Alton's advice displays some foresight with advice on moderation: "do not overdo exercise". Over-training is a well-established cause of injury and it is important for players not to have acute spikes in their training load. Today, both squads will have their training load monitored both internally in terms of their perceived exertion within every training session, and externally validated by GPS monitors worn in the back of their jerseys which measure total distance covered, as well as distances covered at high speed, accelerations and decelerations. The progression of these metrics will have been meticulously monitored by each backroom team to ensure training progressed and the intensity increased at an appropriate rate.
We need your consent to load this rte-player contentWe use rte-player to manage extra content that can set cookies on your device and collect data about your activity. Please review their details and accept them to load the content.Manage Preferences
The RTÉ GAA Podcast's All-Ireland Hurling final preview special with Des Cahill, Peter Sweeney, Donal Og Cusack, Jackie Tyrrell and Vincent Hogan
The Limerick trainer astutely observed that rapid weight loss is a negative for performance, but perhaps did not understand the "why". Rapid loss of weight is often targeted at reducing non-functional mass (ie fat), but actually can often result in loss of muscle instead. This is detrimental to the athlete's ability to perform so a planned and staged training and dietary programme, drafted collaboratively by the team nutritionist and strength and conditioning coach, is required for the modern day player.
D'Alton recommends the use of Epsom salts before breakfast and Glauber salts on training days. Both have similar effects; they were previously recommend to treat constipation as they quickly trigger bowel movements. These practices are likely to have resulted in frequent stops on the bus to the match, and longer-term use was likely to result in mineral deficiency, dehydration and altered bowel habits. It's safe to say that neither will be in use on Sunday.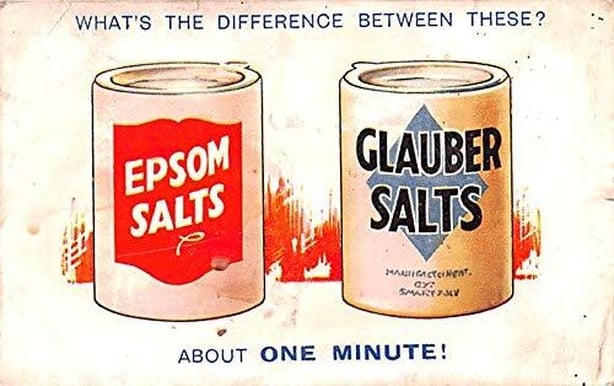 We agree that smoking is still injurious but, where D'Alton seems to feel that smoking is only harmful in training, science and medicine now attest to the harmful effects of smoking for all. Regarding alcohol, he is quite vehement: "alcohol…is poison". In the modern game, most squads now decide amongst themselves what their policies are on alcohol use. It makes more sense for the players to agree as a unit rather than a diktat from coaches and managers. For players, rules followed best are self-imposed and self-policed. Alcohol intake can certainly impair recovery from exercise, and at a high performance or professional level, alcohol is best avoided.
D'Alton had strange advice on fluid intakes, suggesting to keep water intake to a minimum as excess will require a man to have to train harder to be fit and firm. Limiting fluid intakes in advance of most events is likely to negatively affect performance. Current best practice is for athletes to begin and end every exercise session adequately hydrated. Dependent on environmental conditions, demands of the sport and individual athletes this challenge varies. In a GAA context, particularly in the heat of a sunny summer's day in Croke Park, adequate hydration is very important. One thing is for certain, the respective 'Maor Uisce' will be busy on Sunday.
We need your consent to load this rte-player contentWe use rte-player to manage extra content that can set cookies on your device and collect data about your activity. Please review their details and accept them to load the content.Manage Preferences
From RTÉ Radio 1's Sport Audio World, Kilkenny manager Brian Cody on the hurlers' infamous training sessions
Perhaps it is a reflection on the economic environment of the time, but the 1918 trainer was not prescribing or providing specific meal plans on the run up to the game. Rather his advice recommends sparing use of sugar, use of salt as a lubricant and making sure you had clean skin.
These days, county boards question the need for Jaffa Cakes and Jelly Babies in the dressing rooms pre-match. But sugar is a carbohydrate, and carbohydrates are the preferred fuel source for exercising muscles. Exercise frequency, intensity, time and type determine carbohydrate requirements where a triathlete will have greater requirements than a sprinter. In GAA, carbohydrates are required to support training and there are very specific prescriptions for carbohydrate in the pre-match phase on game days. D'Alton, however, was certainly wrong on one point – salt is not a lubricant!
We will have to wait and see who will triumph this year. Perhaps ongoing advances in science and practice will allow for commentary on their preparation in a century's time.
Dr Catherine Norton is a lecturer at the Health Research Institute at the Department of Physical Education & Sport Sciences at the University of Limerick. Dr Brian Carson is a lecturer in Exercise Physiology at the Department of Physical Education & Sports Sciences at University of Limerick. He is a former Irish Research Council awardee
---
The views expressed here are those of the author and do not represent or reflect the views of RTÉ
---