Opinion: proposals to move the port need to consider the value of the infrastructure to the capital and the massive costs involved in any move
By Elizabeth Shotton, UCD
In light of a renewed interest in having Dublin Port move to some undesignated location to capture the land for redevelopment, it seems fair to consider the relationship between the port and city, which has been irrevocably entwined for the past three centuries. A brief survey of a small selection of drawings that have been digitised and made publicly available helps to visualise this relationship. It leaves us to wonder both what Dublin would have been without Dublin Port and what Dublin would be should Dublin Port be removed from the city.
Dublin Port was certainly not responsible for the major land reclamations made to both north and south of the River Liffey. That honour goes to the City Assembly, who first proposed to reclaim the tidal flats north of the Liffey in 1682, which were finally embanked as the North Lotts by 1717. This was followed by a similar initiative by Sir John Rogerson, who leased the southern tidal flats from the City Assembly to develop the South Lotts (1716-c1720).
Both projects were attempts to capitalise on the development potential of a growing city, not dissimilar to current development agendas. Concurrent to this walling-in of the tidal flats, the City Assembly formed the Ballast Office, forerunner of Dublin Port, with a mandate to make the Liffey navigable. After considerable consultation with leading engineers, the initial steps in the construction of the three mile-long Great South Wall began in 1711, a monumental undertaking that took nearly a century to complete. Intended to create a better ship passage into the city, it was actually the building of the South Wall's companion piece, the half-tide North Wall in the early 19th century, that finally captured a sufficient body of water to keep the shipping channel between these walls clear.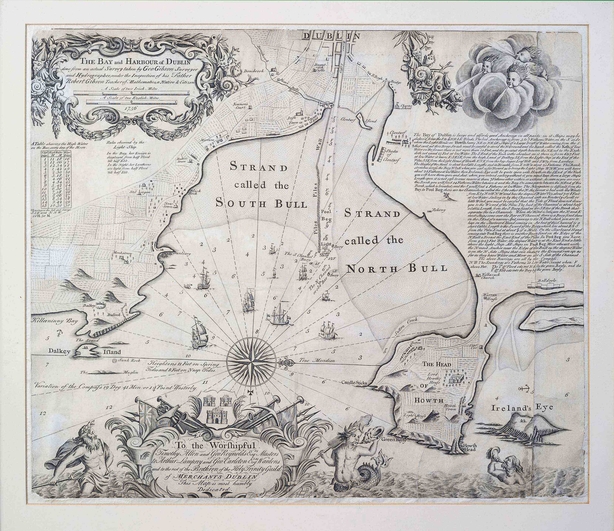 Dublin without the historic agency of Dublin Port means Dublin without the Great South Wall, the Poolbeg Lighthouse or the Poolbeg chimneys, come to that. North Bull Island would have been nothing but a daydream, having only evolved due to the building of the half-tide North Wall. Ringsend would still be a faraway place inhabited by a few intrepid souls. James Gandon would have lived out his life and career in London, as no Custom House would have been built because all sea trade would have been diverted to Drogheda, Waterford or Cork due to the difficulty of navigating the Liffey estuary as it had been.
In fact, those lands first reclaimed as the North and South Lotts were developed largely as industrial lands linked to the port activities. Without Dublin Port, even those lands would have remained undeveloped for decades, or perhaps forever, as there would have been no trade to fuel the economy of Dublin. That calculated risk of building the Great South Wall ensured Dublin's position as the principal port of Ireland, a significant driver of Dublin's growth, and continues to function to support the Port to this day, as well as being an iconic landmark and recreational destination. Without Dublin Port, Dublin would not be the city it is today.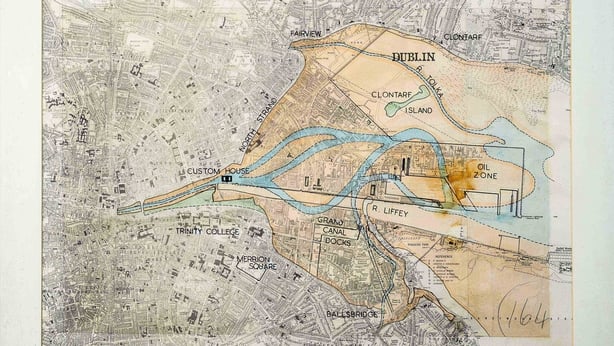 The promotors of moving Dublin Port out of the city claim to recognise this legacy, but suggest the land could be better used for solving the current housing crisis in Ireland, citing other ports who have moved their facilities away from the cities in which they developed. Yes, Dublin could commandeer this land and build "New Dublin", but would it really solve the housing crisis and make housing in Dublin affordable?
There is little need to look elsewhere for an understanding of what could happen should Dublin Port move, as our own recent history provides the best evidence. As ship sizes grew and containerisation took hold, Dublin Port's main activities migrated eastward to their current location past the East Link Toll Bridge, while the North and South Lotts, principally used by port-related industries, fell into a derelict state. By the 1980s, the Custom House Docks Development Authority redeveloped a small proportion of these derelict lands east of the Custom House, followed by the far more extensive work of the Dublin Docklands Development Authority both north and south of the Liffey from the 1990s into the 21st century.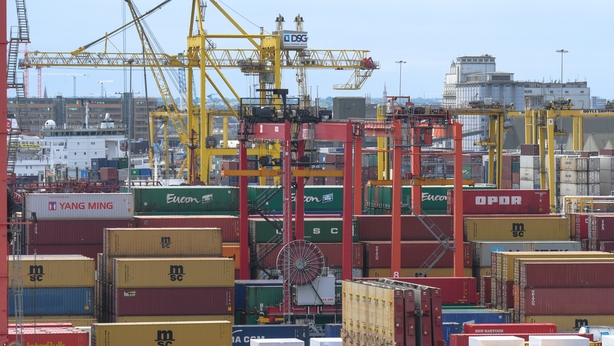 These projects are a far more instructive benchmark for our expectations than any foreign exemplar. Yes, more city-centre housing was built, with a mandate to include 20% affordable housing, in tandem with offices and retail. But none of this development appears to have had any appreciable impact on housing affordability in Dublin and managed to displace a considerable number of low-income families in the process. Moving Dublin Port out of the city would certainly free up very valuable land adjacent to Dublin Bay and provide a boon for developers. But there is little evidence in the recent history of Dublin's development to suggest this would result in more affordable housing.
The other side of the equation is the cost involved in moving Dublin Port. There is significant infrastructure built up on the current port site, which includes the iconic Great South Wall, which would require replication on a new undeveloped coastal site. Significant additional transportation infrastructure would be required to ensure the port could continue to operate effectively. It also means development of a large-scale industrial operation on a greenfield coastal site, which contradicts any number of principles of sustainability, including the disruption of existing ecosystems and the potential damage to coastal heritage. A far more sustainable vision is regeneration undertaken on an existing site, as currently planned by Dublin Port.
From RTÉ Radio 1's Seascapes, a report on the formation of the All Ireland Irish Cruise Ships Action Group to challenge the decision of Dublin Port to limit the number of cruise ships in the port
There would also be a cost to the city, both financial and cultural. While development of the Dublin Port land into housing and offices may garner considerable profits for some, what of the costs of maintaining the port infrastructure that we have all become so attached to, such as the Great South Wall? Dublin Port currently monitor and maintain this structure, as it is imperative for the unimpeded access to the port.
But if Dublin Port is compelled to move, does Dublin City Council or some arm of the Irish government assume the cost of maintaining the Great South Wall, or is it left to be taken by the sea in due course, as its primary raison d'etre is gone? If maintained by some public body, does it become commercialised in an effort to generate sufficient income to support its maintenance?
From RTÉ One's Six One News, a 2015 report on the 300th anniversary of Dublin's Great South Wall
Because it will cost money to monitor and maintain this iconic structure against the ravages of the sea. The recent storm damage to Bullock harbour serves to illustrate this point well. All harbour infrastructure, large and small, are subjected to the forces of the sea on a daily basis, and it requires substantial funds to maintain these structures. Bullock is fortunate in that it is the last of Dublin Port's out-ports, thus remains under its management. When Bullock's main pier was heavily damaged in 2018, Dublin Port took on the cost and management of its repairs. Without Dublin Port, the cost of repairing Bullock would have fallen to Dun Laoghaire-Rathdown County Council. If they had insufficient funds to carry out these repairs, then perhaps Bullock would be abandoned to the forces of the sea, as may well happen to many of the small harbours along our coastlines.
Finally, what of the cultural cost to the city? Dublin grew up as a port city, developing a diverse and complex urban fabric that included industry and working-class communities. Much of this has disappeared through the redevelopment of the docklands and the loss of its industrial base. Leaving in their wake a far more sanitised version of city-life, with office workers instead of stevedores and expensive restaurants instead of corner shops. We could have this vision extended to the remaining port lands, if only Dublin Port would move.
From RTÉ One News, a 2013 report on Dublin Port giving part ownership of Bull Island to Dubliners
But is this the future Dubliners want? Personally I would miss the cranes, the shifting outline of containers, the ships passing up the fairway and littered across Dublin Bay, all of which will disappear if this land is redeveloped. Most of all I would miss the calm, commercially-unadulterated, walks along the Great South Wall. Dublin Port is one of the last intact industries in a city seemingly bent on sanitising its own culture, and deserves to be valued for the intrinsic qualities it offers to our city fabric.
We do have a housing crisis in Ireland, principally in terms of affordability, but moving Dublin Port off its lands is not the solution, as we have seen what dockland redevelopment in Dublin means. If one is looking to unlock hidden potential in the city, better to consider the vacant and derelict sites that have recently been inventoried, estimated to represent 63 hectares of land in the city by Dublin City Council. This is prime real estate in already settled communities, that could be developed exclusively as affordable housing and would far exceed the quantity of affordable housing that would be realised on the Dublin Port site if redeveloped.
Dr Elizabeth Shotton is an Associate Professor in Architecture at UCD, currently researching the minor harbours of Ireland and teaching sustainable construction technology. She is a former Irish Research Council awardee
Declaration of interest: Dr Shotton's research on Bullock Harbour, presented at Dalkey Castle & Heritage Centre, is being developed into a film sponsored by Dublin Port for Bullock Harbour Bicentenary. Her research will also form part of the Dublin Port exhibition on Bullock Harbour at the DLR Lexicon in the autumn of 2019.
---
The views expressed here are those of the author and do not represent or reflect the views of RTÉ
---