Opinion: youth sport is becoming an increasingly serious business, driven by the belief that early success is an accurate indicator of potential
There is a race happening in youth sport. On one side, there is an increase in how seriously youth sport is being taken, reflected in children specialising in a single sport at a younger age. This sees children spending a greater proportion of their time in organised training rather than unstructured, unsupervised play and an increasing number of children engage in year-round training.
On the other side, organisations in many countries are revising their guidelines for youth sport. We have seen Australian cricket rewriting the rules of the game for young players and a Swedish football club scrapping all academy squads younger than under 13.
Misunderstandings about youth sport held by parents, coaches and teachers may be one reason why youth sport has become more serious. One common misapprehension is that success at youth level is a prerequisite for success at older age grades.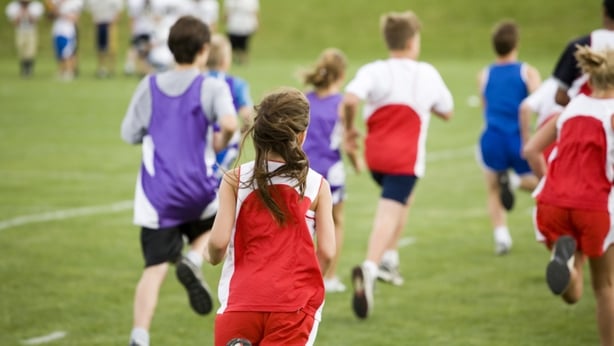 Recent research within the context of track and field athletics examined over 130,000 performances between 2005 and 2015. Only a minority (male, nine percent; female, 13 percent) of the top 20 ranked senior athletes were also ranked in the top 20 at the under 13 (U13) stage. Of those who had been ranked in the top 20 as under 13s, only 13 percent were still ranked in the top 20 at U20. Less than 30 percent of athletes who had been top ranked at U13 were still listed anywhere on the national rankings by U20.
These results are not restricted to the top performing young athletes. Examination of the broader athletic population revealed performances at one age grade were poor predictors of performances at subsequent age grades, until the comparison between U17 and U20 at the earliest. Furthermore, the results revealed that those athletes who go on to achieve success as U20s were often not the top performers as U13s.
There are several reasons for this poor relationship between youth and later success. Our research has focused on one: relative age. In an attempt to provide an appropriate level of competition for all, children are frequently assigned to groups based upon their age on a specified cut-off date (e.g. January 1st).
As our research demonstrates, success at this young age is unrelated to longer-term achievement.
An unintended consequence of this chronological age-banding is that individuals born soon after the cut-off date are disproportionately successful. Chronological age, and the different amount of growth that it represents, has an enormous influence on who wins the medals in youth athletics. Within track and field athletics, our results showed that top performing U13 male sprinters were 14 times more likely to be born in the first three months of the year than in the last. Under 13 female sprinters were six times more likely to be born in the first three months than in the last.
This research draws upon data from track and field competitions in the United Kingdom and there are some important differences between the structure of athletics in Ireland and there. National age group competitions begin at U15 in the UK, with indoor competitions (and their associated year-round training) also beginning at this age group.
In contrast, the recently held Irish juvenile indoor championships featured children aged 11 years old. A month previously, the Munster indoor championships saw nine year olds competing in the 60m dash, shot put, long jump and 300m. While such events may provide short-term fun, there is accumulating evidence that overly serious (i.e., national level, year round) events for children may be detrimental to their long-term participation and health, as recent guidelines from the International Olympic Committee make clear. Furthermore, as our research demonstrates, success at this young age is unrelated to longer-term achievement.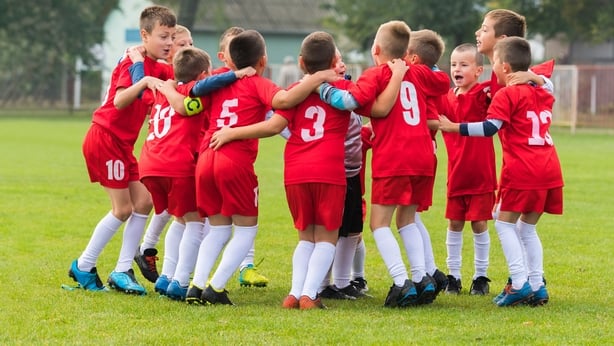 There are numerous potential benefits to children engaging in competitive sport. For as many children as possible to gain those benefits, it is essential that children's competitive sport is not a scaled-down version of the adult sport. Instead, as is happening from Australia to Sweden, bespoke, child-centred versions must be designed to ensure that youth sport is appropriate for children. In the context of track and field, the Sportshall Athletics initiative is an excellent starting point, utilising team competitions and obstacle courses to build a foundation for athletics in a developmentally appropriate manner.
Drawing upon a review of evidence-based youth sport policies, here are four suggestions for parents, coaches and administrators to reflect upon, to ensure that their children's experiences are optimal:
(1) Put play back into youth sport, both within and outside of organized sessions.
(2) Ensure that children have an opportunity to engage with multiple sports.
(3) Ensure that children get a break from each organised sport every year (maximum season length 6 months; no limits on backyard games).
(4) Delay selection for development squads until adolescence.
---
The views expressed here are those of the author and do not represent or reflect the views of RTÉ
---