Opinion: huge salaries often make it difficult for executives to put themselves in the place of their employees
United Airlines recently proposed revising a popular employee programme that benefits 75,000 eligible employees. Each of them receives a bonus of up to $125 per month in each quarter where the airline achieves one of its key operational goals, such as on-time departures. 
Their new proposal was, to say the least, interesting. A memo from United's president, J. Scott Kirby, described an "exciting new rewards program" called Core4 Score Rewards that created a microcosm of the worst features of modern capitalism. It was a system where a small number of people reaped large rewards and almost everyone else got little or nothing. 
Under this proposed system, qualified employees would participate in a lottery where one person would win $100,000, ten would win a Mercedes C-class sedan, twenty would win a vacation of $20,000 and so on. Under this system, about 1,300 employees would get something and about 78,000 would get nothing compared to everyone receiving a small quarterly bonus if the airline met operational goals. 
In order to qualify for this lottery, employees would have to demonstrate perfect attendance, so a day off due to sickness, an ill child, a broken-down car or other events that would lead to an absence would mean no chance for a bonus. As you might guess, this proposal was not received with open arms. United was flooded with negative comments and quickly withdrew this proposal.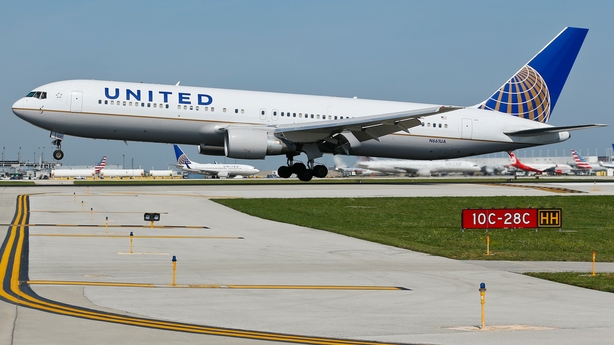 At one level, it is easy to understand why United wanted to make a change. The current programme costs about $11 million per quarter and the proposed change would bring this down to about $3.5 million per quarter. 
But at another level, it is hard to imagine that anyone could have believed that this proposal would be seen as acceptable, much less as a good idea. One question worth asking is how could smart businessmen come up with such an obviously stupid proposal? What could possibly make them think that this was a good idea?
A possible explanation for the failure of United executives to understand how crazy their proposal would appear is to consider the different worlds employees and executives live in. United CEO's received over $18 million in total compensation in 2016 while the airline's president received over $7 million in total compensation. Together, the two of them receive enough compensation to fund the entire bonus program for more than half the year, with several million left over. From the perspective of someone receiving this level of pay, a quarterly bonus of a few hundred dollars might look like very little, essentially chump change, while the chance to win a luxury car or $100,000 might look a lot more exciting. 
There is a good deal of evidence that the rich are less generous and less empathic than people with fewer resources. Their stratospheric salaries might simply make it difficult for these executives to put themselves in the place of the employees who are the supposed beneficiaries of their "exciting" bonus programme.
We need your consent to load this rte-player contentWe use rte-player to manage extra content that can set cookies on your device and collect data about your activity. Please review their details and accept them to load the content.Manage Preferences
From RTÉ Radio One's Morning Ireland, a report on performance-related bonus payments to Irish Water staff
As someone who has been involved in researching performance-based pay and performance-related bonus schemes for over 30 years, the most interesting aspect of the proposed lottery system is that it shines a light on a glaring defect in most performance-based pay systems. There is an utter disconnect between how well you do your job and the bonus you will receive. Consider a baggage handler working on the ramp at Denver International Airport. You will work outdoors in hot weather and in snow storms and, no matter how well you do your job, your own performance will not have much effect on whether or not United Airlines makes its on-time departure goals this quarter. 
To be sure, there are some employees who might prevent the airline from reaching its goals if they perform badly. If the executives in charge of securing fuel contracts fail badly enough at their jobs, this could conceivably lead to the airline failing to meet its quarterly operational goals. However, one feature of a system that awards bonuses based on the company's performance is that the individuals who receive this bonus have very little to do on a one-to-one basis, with the performance of the company. The lottery system proposed by United just takes this feature of bonus systems to its logical conclusion, by making chance the final arbiter of who gets a bonus and who does not. 
The fact that the executives who launched this lunatic proposal thought that this was a good idea is mindboggling
This system also highlights the elitism of bonus systems. If the airline does well this quarter, you will get a small bonus, but executives will get a bonus that might be thousands of times as large. It is likely that the CEO and president of an airline do have a larger impact on the performance of that organisation than a baggage handler, but there is scant evidence that their impact is thousands of times as large.
The most egregious feature of the proposed lottery was the guarantee that virtually all employees (except, of course, executives) could be essentially certain that they would receive nothing if the airline performed well. In the lottery system, 98 percent of all eligible employees could expect to get nothing, even if they performed their jobs well and showed perfect attendance. 
The fact that the executives who launched this lunatic proposal thought that this was a good idea is mindboggling. The only positive feature of this whole sorry episode is that United reacted sensibly to the torrent of outrage that arose when this proposal was announced. Let's hope their next idea for motivating employees to perform their job well is less "exciting".
---
The views expressed here are those of the author and do not represent or reflect the views of RTÉ
---