The Brainstorm long read: as Angela Merkel prepares for her fourth term in power, her fellow Germans are tense, uneasy and worried
The German economy is thriving. In 2017, the state posted a budget surplus of €36.6 billion and unemployment rates were at a record low. In addition to free third level education up to PhD level, crèches are now massively subsidised. Through a combination of state support for a shorter work week in core industries ("Kurzarbeitergeld") and a low percentage of house ownership (and hence an absence of bad mortgages), the German population sailed through the economic crash of 2008 relatively unharmed. The only exception to this is the negative effects of the ECB's low interest rates and the consequences for life insurances and pension funds.
But despite all of this, the atmosphere in Germany is tense. Almost six months after the 2017 elections, only a provisional government is in place. The two biggest parties are only united by knowing that the failure of their coalition will either lead to a minority government, where the right-wing AfD will try to dictate the political discourse, or to new elections, where they will likely lose even more seats to them.
Regardless of Germany's current economic strength, there is no real appetite for a re-launch of the "successful" SPD/CDU coalition.  According to a recent Forsa survey, Germans are very anxious about their future, with "poverty in old age" and "social inequality" at the top of the list.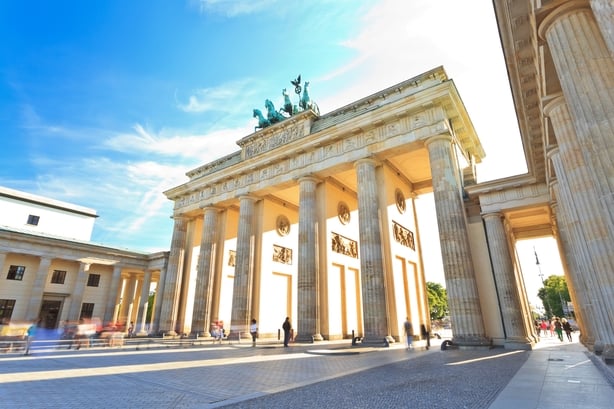 So, if everything is going so well, why are Germans so anxious?
21st century Germany is more deeply divided than it was during the Cold War. On one hand, we find spontaneous welcoming committees for refugees. Even three years after the peak of media attention, volunteers offer their homes to foster unaccompanied teenagers, or help young adults to navigate through German bureaucracy to find apprenticeships.
On the other hand, police statistics count more than 2,000 attacks on refugee centres. An authoritarian nationalist party enters the Bundestag with a double digit percentage and even becomes the strongest political power in Saxony. We find stories of impressive social climbing, but we also find adjunct professors in their mid-forties who have to move back in with their parents and rely on state top-ups to even reach social welfare level.
To understand how this came about, we have to go back to 2003
How could this have happened? To understand how this came about, we have to go back to 2003. This was when Germany had (repeatedly) failed the Maastricht criteria, was deeply in debt and was still struggling to economically absorb the costs of the unification. It was the "sick man of Europe" and was frowned upon for not having made the transition from an industrial to a service economy.
In that year, a coalition of SPD and the Green Party (yes, the Green Party) during the last leg of their term decided to shift the narrative from a post-war and post-unification Germany (both projects of social cohesion, democratic education and solidarity) to one of global competitiveness and domestic austerity. "Fördern und Fordern" ("to support and to demand") was their slogan.
This was a time that saw massive support for university graduate schools and research fellowships, infrastructural investment and an increase in the number of managers at state-organised job centres to get the long term unemployed back to work. The new possibility to combine jobseekers' allowance with salaries below the social welfare threshold changed the German job market as we knew it.
We need your consent to load this rte-player contentWe use rte-player to manage extra content that can set cookies on your device and collect data about your activity. Please review their details and accept them to load the content.Manage Preferences
From RTÉ Radio One's Drivetime, Kate Connolly is the Foreign correspondent for the Guardian and Observer spoke about Angela Merkel's coalition deal with the Social Democrats 
Prior to this decision, a defacto minimum wage was set slightly above social welfare level. For the following 14 years, wages in all areas were in freefall and went down in some areas to only €2 or €3 per hour. Many astonishing careers were built and companies kickstarted based on the possibility to avail of low skilled workers almost for free.
Other new schemes included "mini jobs", the possibility to earn up to €450 a month tax free with a minimum employer contribution for health insurance. This initiative was targeted at the black market of domestic jobs and later resulted in a high proportion of part time workers forced into contracts that didn't include pension contributions.
And, yes, the German job market became very "dynamic" as a result. There were massive earning possibilities for those who adapted quickly to navigating the new system and who had access to start-up funding.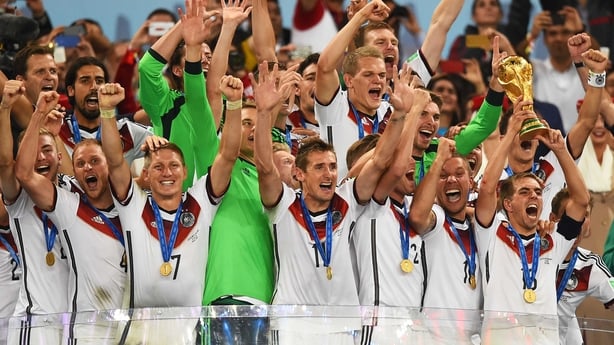 However a society so focussed on the dynamics of a competitive market had forgotten the bigger proportion of its citizens in this equation. A dynamic that disproportionally lifts up the 30 percent that benefit from it, also produces stories of failure, regrets and resignation for the remaining 70 percent. Unlike the US, for example, the German market doesn't really allow for failure. Insolvency law is very strict, unaccounted years on a CV will land an application in the bin and career progression is expected to be linear.  Even small tectonic shifts in a biography, such as a badly timed pregnancy or divorce, can remove individuals from a career track forever. And life in the cohort of the unlucky can be very harsh.
The programme, called "Agenda 2010", was about the abolition of social welfare to be replaced by a hybrid system of neoliberal ideology and punitive paternalism. Take Hartz IV, for example, which was named after Peter Hartz, the head of the committee which presented 13 proposals for reform. After a short period on jobseekers benefit (which is paid by social insurance deductions of employees), jobseekers rely on a system comparable with Ireland's jobseekers' allowance. Rates increased in 2018 to €416 a month for a single person household and rent support might also be paid under very restricted circumstances.
The application process for Hartz IV can take several weeks, consists of excessive paperwork and requires total transparency regarding one's means. Only €3,900 of personal savings are protected and this includes property valued above this threshold. Before state support kicks in, houses, cars, family jewellery etc. have to be sold and the applicant has to live on his or her own means until their remaining funds have reached the threshold.
This system change led to a climate of fear, especially among the self-employed, those working on temporary contracts and those employed in vulnerable sectors
Bank statements have to be submitted constantly. Even birthday and Christmas presents have to be stated and might lead to deductions. Summer jobs of children in the same household are counted as income and lead to deductions. If applicants live in a houseshare, unannounced inspections will look into bedrooms, closets and bathrooms to evaluate whether the applicant lives in unstated co-habitation.
Once the application is approved, jobseekers must attend courses and proposed job interviews, even if those are completely disconnected from their experience profile. If they reject a job offer or miss an appointment, they are immediately sanctioned by deductions up to their total allowance.

This system change led to a general climate of fear, especially among the self-employed, those working on temporary contracts and those employed in vulnerable sectors. It is not too surprising that these are exactly the working conditions that the majority of 18 to 39 year olds currently experience. Asked in a a post-election Civey survey if they see their interests addressed in the current political debate, 83 percent of this group said "not really" or "not at all".
We need your consent to load this rte-player contentWe use rte-player to manage extra content that can set cookies on your device and collect data about your activity. Please review their details and accept them to load the content.Manage Preferences
From RTÉ Radio One's Morning Ireland, Europe Editor Tony Connelly discusses the rise of cricket as a sport in Germany brought about by the influx of Afghan refugees
Another specific interest of this group has also, so far, been ignored. The target for full completion of broadband has just been pushed back to 2025, resulting in vast areas of rural Germany still cut off from the opportunities offered by a digital economy for those working in areas with lower costs of living.
After 15 years of life under the threat of Hartz IV, it became so internalised that German citizens woke up very late to the outrageous behaviour of state bodies towards refugees, who were reported to have been stripped of their remaining cash and valuables at registration in exchange for the most basic help. Those who were sheltered from the effects of Hartz IV were horrified by the actions of the state towards the new arrivals. Those accustomed to this treatment, however, were willing to pass on their trauma and would have considered anything else as unjust: why should "they" keep their grandfather's watch, if I can't?
This divide in German society is marked not by income or educational background, but by the perceived risk of ever having to rely on the state. It is exactly the fear of those close to this threshold that is exploited by the AfD. Their voters are predominantly lower middle class, where people struggle daily to just stay where they are. These voters are filled with contempt for both those at the lower end and those with an income that allows them to live without fear and daily budgeting.
They feel betrayed by a market that so suddenly has changed
They feel betrayed by a market that so suddenly has changed and now expects them to stand out, take risks, show initiative, reinvent themselves and be mobile. Often coming from families who've experienced modest social climbing within three generations (grandfather: miner; father: electrician; daughter: paralegal), they expect good income prospects as a result of slow, steady progression, and work ethics as their reward for conforming to the expectations of parents, schools and the needs of the job market 20 years ago.  
The leaders of the AfD themselves come from yet another cohort, which Heinz Bude, Professor of Sociology at the University of Kassel, describes as "Verbitterungsmilieu" (milieu of the embittered). These party leaders are reasonably well off and seem successful from the outside, but feel that they were missing out on opportunities they felt entitled to. Careerwise, they had to settle for being teachers rather than university professors or lawyers who didn't become judges. Overall, their careers came to a halt just below their - and their family's - expectations.
In the current vacuum, they prey on the fears of the lower middle classes. They equate their personal resentment with theirs and channel their anger towards new arrivals in the country such as refugees, migrants, competitive international businesses, free movements of Europeans and state transfers towards Europe.
We need your consent to load this rte-player contentWe use rte-player to manage extra content that can set cookies on your device and collect data about your activity. Please review their details and accept them to load the content.Manage Preferences
RTÉ News report from September 2015 on the warm welcome for refugees in Germany
The exchange and constant incitement of resentment between these two groups cannot be ignored. It cannot even be helped by another period of economic stability or growth, if this growth is not accompanied by a new era of state generosity. It will take a reinvention of a more global and inclusive version of solidarity, especially since the competition for income, careers and a stable livelihood is set to increase in a digital economy.
Big employers like Local Motors for example, have closed their design departments. If they want to launch a new car design, they will hold a global competition rather than pay in-house designers for their work. BMW already outsources the design of car body panels to university competitions since 2006. 
Current beneficiaries of such competitions are freelancers living in areas with great broadband connections and low costs of living in places like Mexico City, Mumbai or Budapest. Computer programmes are already better at interpreting x-rays or calculating tax returns than doctors or tax accountants. In other words, we will soon see another wave of well educated, currently settled citizens sliding towards a loss of career chances, precariarity and therefore, potential resentment.
One might shrug this off as a problem that is certainly not singular to Germany
One might shrug this off as a problem that is certainly not singular to Germany. After all, the country still has free third level educations and high employment rates for young adults and seems better equipped to take on these challenges. Yet in combination with an unforgiving high pressure environment at the bottom end that leads directly to humiliation and infantilisation, this is a recipe for disaster.
The 2017 election could have been an opportunity to address these fears. Social Democrats could have identified and advocated for the precariously employed and the minimum wagers. A discussion around a basic citizens income could have moderated fears of failure, lifted the new class divide and made more modular thinking around career options possible. Yet this was ruled out by SPD (and CDU) right from the start.
Instead, the biggest legacy of their last term in coalition was a pension reform that allowed earlier retirement for those who completed 45 years of pension contributions prior to reaching official retirement age. Certainly, it was a nice and welcome gesture, but not one that was of any relevance to the generations who did not start working at the age of 15 and could look forward to a future of uninterrupted security, predominantly with the same employer.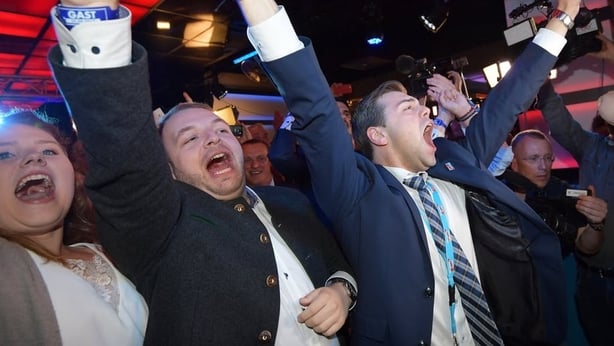 On the other hand, speeding up the broadband infrastructure plans could have been an opportunity to focus on positive aspects of digitalisation. This could have allowed rural areas to participate in the digital gig economy. There are positive examples of self-employment through platforms such as DaWanda (a German version of Etsy), translation and transcription services and programming. But these depend on quick, reliable broadband which is, so far, confined to urban areas with high living cost and rents

Next week, Angela Merkel will presumably be sworn in for another term, having just about attained the necessary backing for a relaunch of the previous coalition. But a lot needs to change in the next four years so that the social divide does not become an abyss.
---
The views expressed here are those of the author and do not represent or reflect the views of RTÉ
---