Where we live has a big say in the quality of our well-being. Employment opportunities, access to education, levels of pollution and congestion, homelessness, deprivation, segregation, gentrification, access to public transport, playgrounds, housing quality and many other factors differ from one community to the next. Of course, quality of life depends on individual characteristics, but it also depends on place characteristics.
With the latter, local governments have a pivotal role in improving community well-being. In 2017, there was a tug of war between Cork city and county local authorities over their boundary of governance. Following a commitment by national government that the boundary of the city will be expanded, the city council appear to have renewed energy regarding the future of the city. A Cork Conversations: Planning for the Future forum began this January and it is aimed at enabling the city community to reflect on future city design and on Cork's inherent potential.
What are the local challenges in Cork from an economic geography perspective? Is there a magic formula available for Cork to achieve high levels of citizen well-being? And what do local governments need to do to achieve it?
From Passage West to Carrigaline
Local fiscal autonomy refers to the degree of responsibility (spending) and revenue (taxes) at local government level. The international empirical evidence suggests that political and fiscal decentralisation results in positive relationships between citizens and political institutions. Governance in Ireland is extremely centralised – in fact, it is one of the most centralised in the OECD. Local authorities raise very little revenue and have limited control over many services that affect their communities. They are almost assigned to a "letter box" institutional role.
For instance, the HSE decided in June 2017 that it was going to close the health centre in Passage West and transfer all direct healthcare services to a new primary care centre in Carrigaline. A local councillor from Passage West, Cllr Marcia D'Alton, demonstrated the upheaval this would cause for people living in Passage by making a journey from Passage to Carrigaline using only public transport.
By car, Passage West is about 15 minutes from Carrigaline, but the journey by public transport took over two hours and involved three bus connections, as her video demonstrated. This is because there is no direct public transport connection between Passage and Carrigaline. Recently, a group of residents from Passage West protested over the ongoing problems with the bus service in their area.
Residents in Carrigaline are also not without their own bus problems. Councillors recently relayed stories of bus journeys lasting three hours or more between Carrigaline, Cork Institute of Technology, and Ballincollig. Carrigaline and Ballincollig are about 25 kilometres apart and, via the N28 and N40, the journey should take about 25 minutes. But the bus does not take this route and takes a route through the city and inner suburbs instead. Members of Cork County Council's Carrigaline-Ballincollig and Bandon-Kinsale Municipal Districts (MD) at recent meetings, unanimously agreed to invite a senior official from Bus Eireann to a meeting to try find remedies to their bus issues. Cllr Aidan Lombard commented that it may not just be a matter for Bus Eireann but also a matter for the National Transport Authority.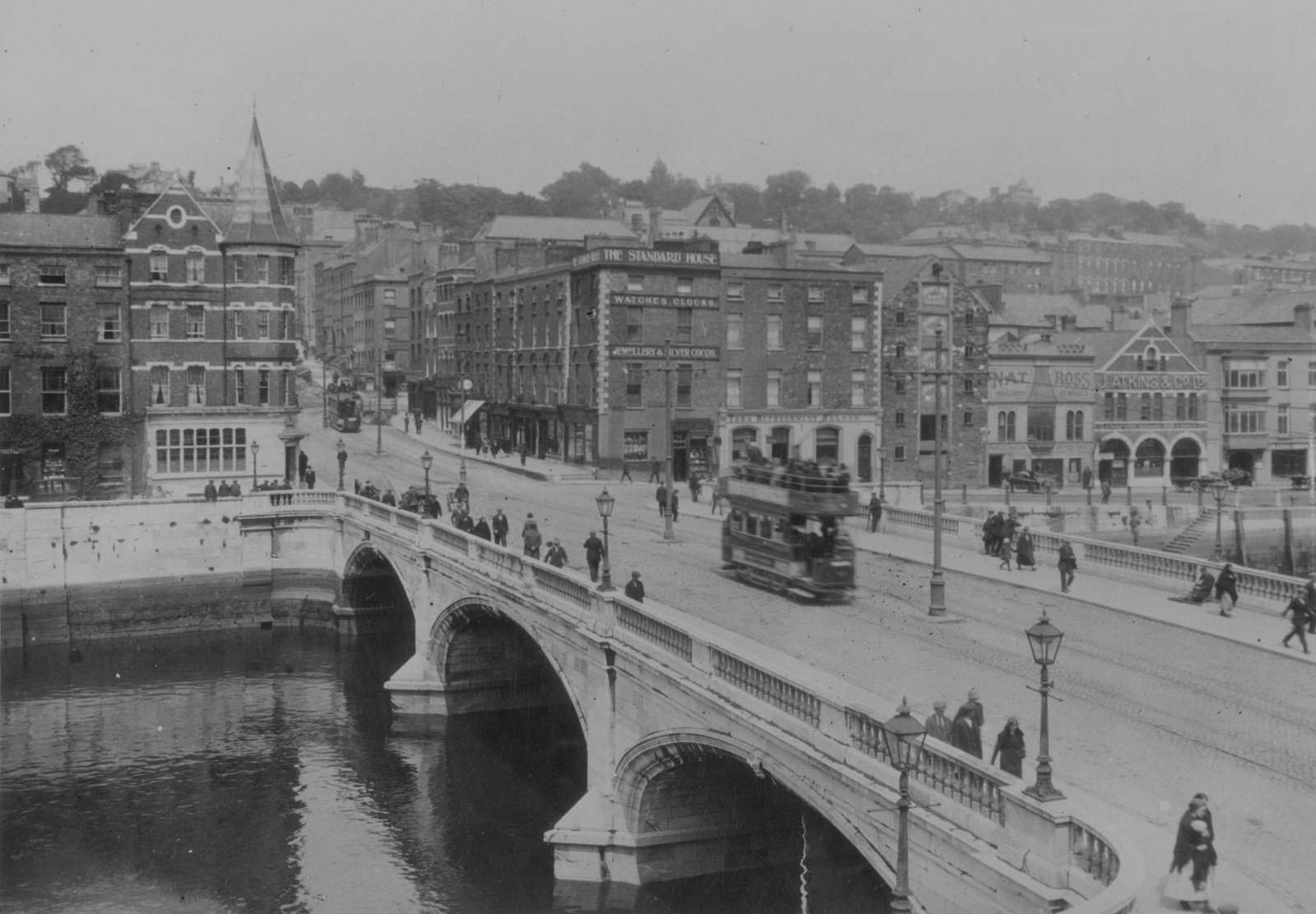 The problem is that local governments have no real powers to fix and correctly plan local transport services when co-ordination failures occur. And they occur very often. The issue gets thrown around the houses without any institution taking responsibility.
Greater autonomy in catering for local residential needs is not the only aspect of fiscal autonomy required. Residential development and industrial development are like bread and butter. There is a need to match development needs with sufficient residential services at the local level – workers need somewhere to live and citizens need somewhere to work. Consequently, there is a need for decentralisation in industrial policy.
I have argued before that a bottom-up, place-based approach to industrial policy is required. which allows those at regional and local levels to harness comparative advantages and under-utilised resources that are unique to their location. This in turn enables regions to chart their own course, ensuring that their longer term resilience and prosperity is maximised, and that it is not undermined by other places and national policy. This thinking is not new and is part of the European Smart Specialisation agenda, which Ireland should be implementing anyway.
To date, we have failed to align ourselves with this approach. Instead of a local approach to smart specialisation, our government have decided on a national smart specialisation strategy. This means the spatial implications are not considered. We should really ask ourselves why we are out of line with other European countries on this.
Public policies on land use
Public policy affecting the four factors of production (land, labour, capital and enterprise) pays little attention to the importance of land for economic activity. For instance, we tax labour, capital, and enterprise, but we have neglected to tax land (to any meaningful extent). The public policy approach to land is to restrict use and decide what is permitted and is not permitted through different types of zoning. We put less focus on how land is actually used by people.
Because of this, we get negative externalities associated with land use, with large costs to society, such as derelict buildings and sites, low density sprawl, congestion and car dependency. If national and local governments embraced land taxes and congestion charges,  they would turn these problems on their head. Taxes change the behaviour that imposes a cost on all of us.
I have previously written for RTÉ Brainstorm about the need for a land value tax. We need to incentivise people not to leave land idle or buildings derelict and ensure that their land is used efficiently for the benefit of all in society. Remember it is because of the community that the land is valuable in the first place, so there is a public rationale for intervention. Furthermore, because we have predominantly focused our tax interventions on labour, capital and enterprise, people reallocate money away from productive activities to store wealth in unproductive ones, such as houses and land. This does not necessarily mean we should tax more, just that we need to readjust our tax model and widen the tax base.
Collecting taxes at the local level will be for the betterment of local societies and will also help fund vital services at the local level. But we clearly lack leaders in this area. Paschal Donohoe has ruled out a significant increase in property tax and has signalled de-pegging it from market values. Such a step, I would argue, is not in the public interest. Even at the more local political level, politicians are crying out for more funds and argue about their local allocations from government. However, they fail to take responsibility for raising taxes and instead ensure the lowest rate of property tax is applied in their areas. This is just councillors talking out of both sides of their mouth. Unfortunately, it signals that local governments are currently not capable of assuming the responsibility that greater autonomy might bring. They need to step up.
Evidence based decision-making
The former US Vice President Joe Biden famously said "don't tell me what you value. Show me your budget and I'll tell you want you value". The truth about the ambitions of local government is not in its vision but in its budget. The evidence on the cost of providing infrastructure for society can be ordered, from lowest to highest, as pedestrians, cycling, public transport and the car. But our priorities have been the other way around for decades. Eurostat recently reported that those least satisfied with commuting times in Ireland were people living in towns and suburbs, relative close to city core areas.

For example, Cork is a very car dependent city. In Census 2016, only nine per cent of the population in Cork city and suburbs went by bus to work, school, or college. Only three to four percent of the residents in areas like Carrigaline and Passage West go to work by bus. There is a lack of an alternative to the motor car in cities like Cork. The bicycle network is fragmented, limited, not segregated from other road-users and under-resourced.
More people walking, cycling and using public transport would save society money, improve health outcomes, and reduce negative externalities like congestion and pollution. Maths-wise, this is a no-brainer, as car dependency also spreads out development which is not a sensible accounting path. Sprawl costs money, increases car dependency in a vicious cycle and we lose the benefits of higher density. We need to use the international evidence on this to guide the use of public money.
In addition, the economic geography academic literature suggests that density enhances business innovation and productivity, which in turn increases our standard of living. Cities drive growth and land governance needs to ensure that this model is not undermined. Every time we build a new road, we subsidise the car user and create sprawl. By providing planning for shopping centres with free car parks in the outskirts of towns, we drain the city core of business and people.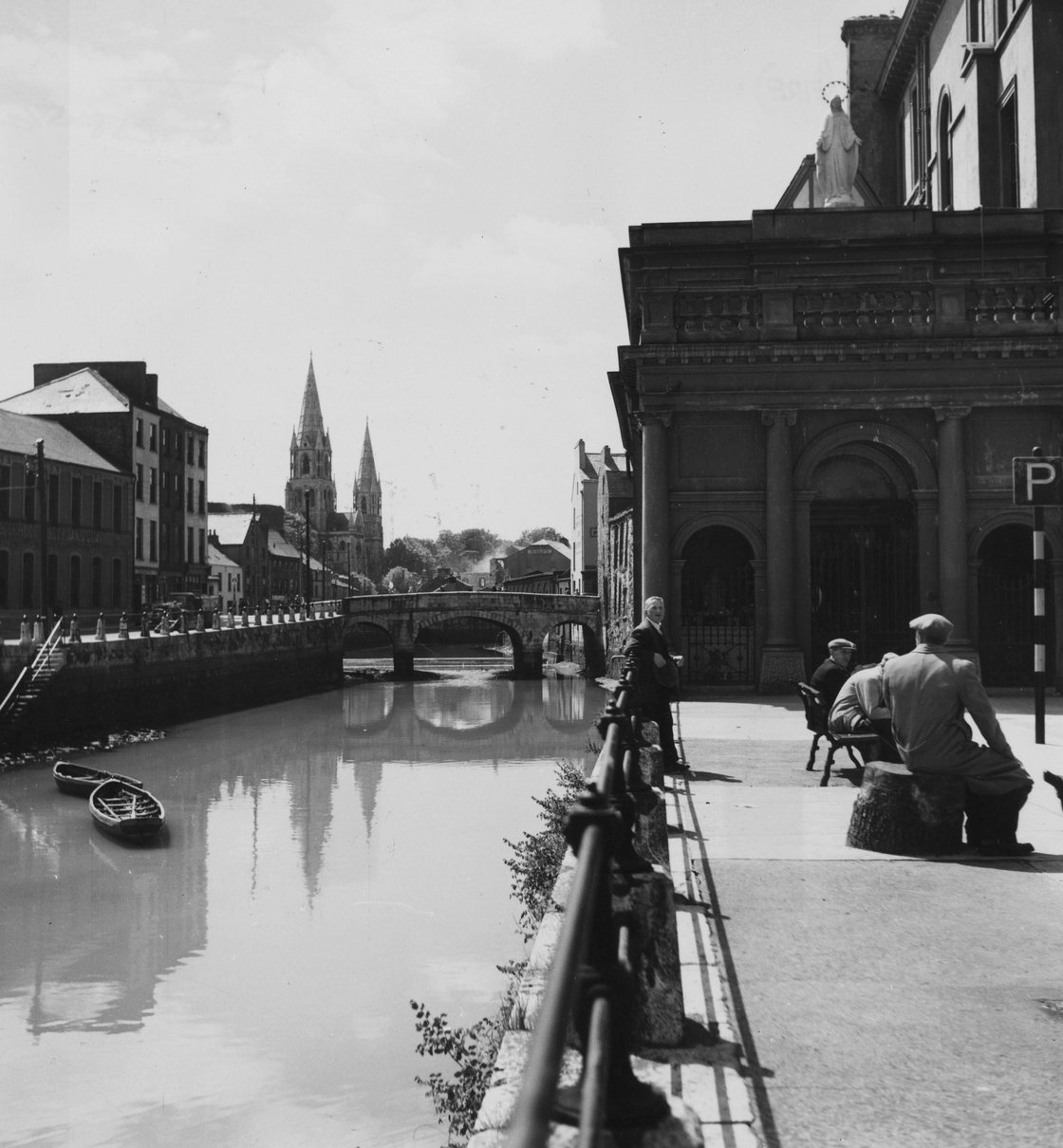 For all the costs of this approach, we do not even have cheaper houses by spreading development. In the early 1990s, the average house price was around three and half times household income. It is now over six times average income. For millennials, the share of their income spent on housing as a proportion of expenditure is much higher than previous generations. Something is evidently wrong in the market for housing, but our government continues to close their eyes.

There are many more examples of failures to use existing evidence or try to gather new evidence at local government level. Currently, the OPW are planning the largest flood protection plan in the history of the state in Cork. The plan largely consists of constructing walls and pump chambers throughout the city. A local group, Save Cork City, has formed in opposition to the plan and proposed an alternative which would involve the construction of a tidal barrier, repairs to quay walls, and enhancement of upstream flood systems.
The OPW have dismissed the proposal, citing cost as one of the reasons, though how the OPW arrived at their estimations is unclear. As far as I know, there has not been a willingness to pay for a study conducted on the value of the river Lee for people, so how does the government arrive at the price of protection of €160 million? This example highlights the inadequate evidence based decision making occurring at the local level. If local governments used statistical , analysis and evidence, they would be more likely to make the right decisions, and also help politicians to navigate competing ideologies and parish pump localism.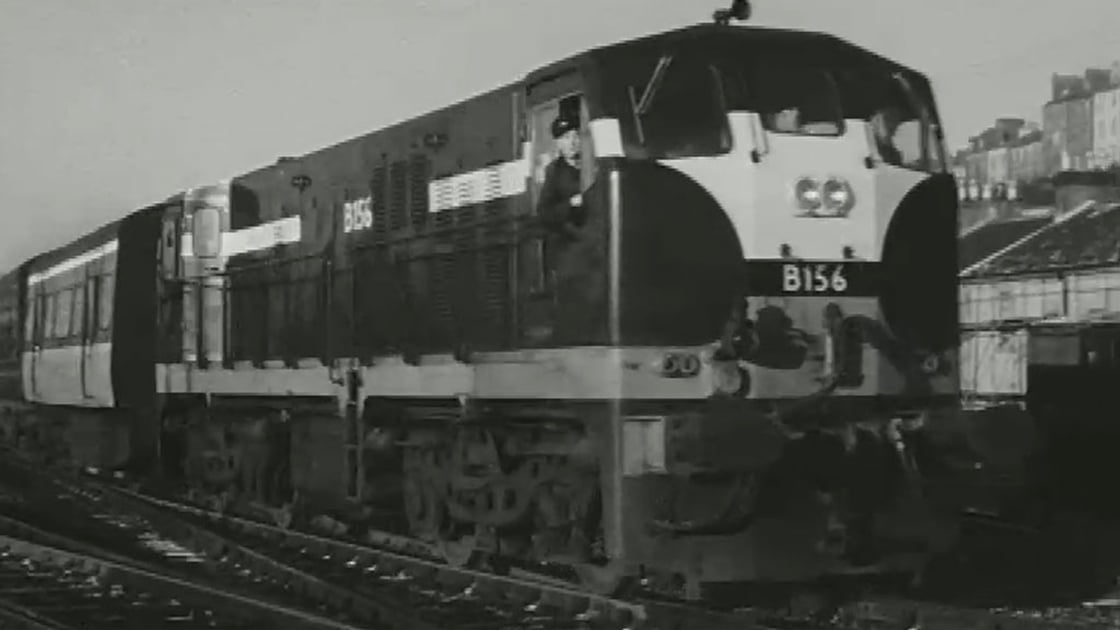 Boundaries of local government
Over the past 50 years, Cork's city and county councils failed to co-ordinate development with each other, which in turn resulted in sprawl and low density development. Ireland is one of the worst countries in the OECD for sprawl and low density development. One could go further and reasonably argue that local authorities are empire building and competing with each other.
In my opinion, the county council has been undermining the need for denser, more confined development in Cork for decades. From 1971 to 2016, over 100,000 houses were completed in Co Cork and less than 30,000 were completed in Cork city. This process has given rise to longer commuting times, more scattered public services and greater car dependency.
In contrast to the restricted development in the city, largely due to their boundary constraint, the county area has expanded rapidly, resulting in village and town growth and sprawl, congestion and longer commuting times between the peripheral city commuting towns and the city core area. The county has drained the city of population and resources.
It has long been recognised that the city boundary needs to be extended. The recent heated encounters between the authorities on this issue provides a lot of evidence as to why this has not successfully happened already.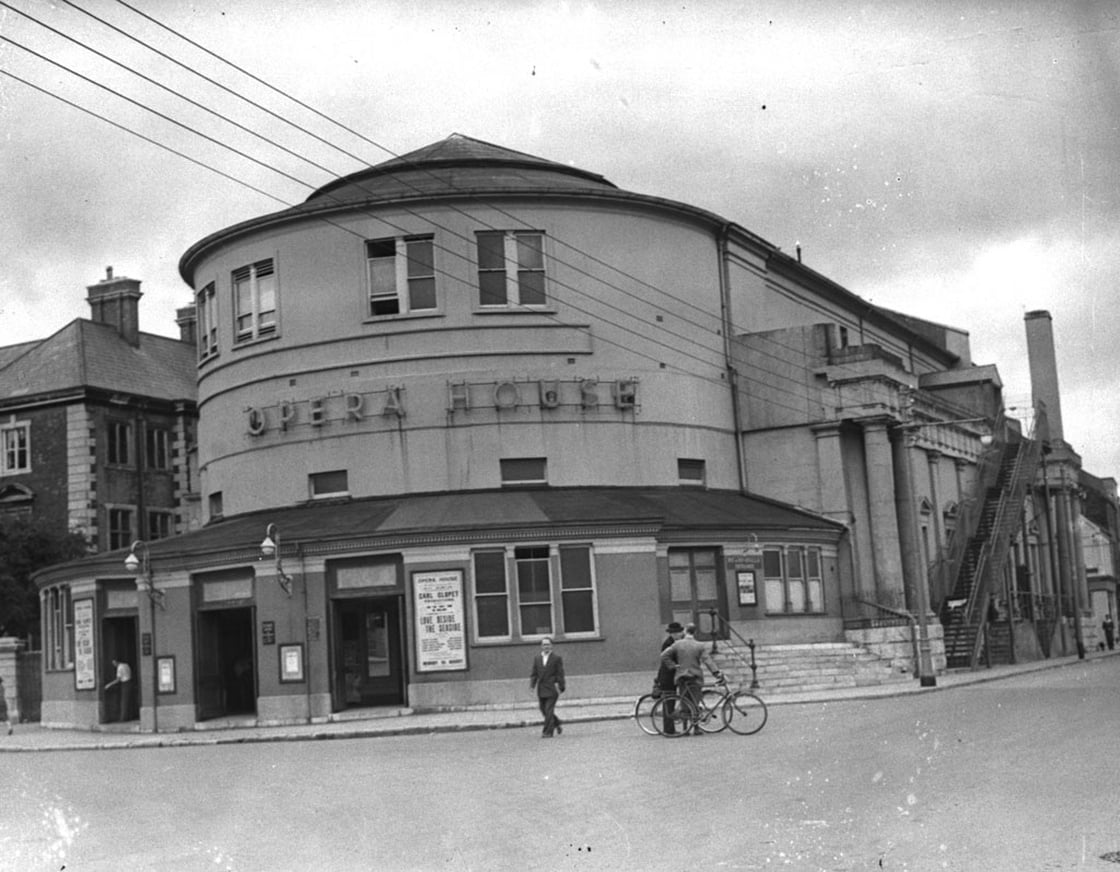 If economic rather than political factors were decisive, Cork's functional urban region would extend to encompass the commuting zones of Cork city based on OECD definitions. The harbour area, where much of the employment of the city region is located, has been left out. Census commuting patterns indicate that people are predominantly travelling from Douglas, Ballincollig, Glanmire, Midleton, Passage, Rochestown and Carrigaline to workplaces in the Harbour, Little Island and the city centre on a daily basis.
But Carrigaline, Glanmire, Midleton, Passage, parts of Rochestown and other harbour areas have been excluded in the new boundary proposal. The result of this will be that the city will not be managing services in all the residential and development areas of the greater city-region.
In addition, the new boundary includes land on the opposite side of the city, which is currently rural (near Blarney and Tower), and this area does not contain much employment. Directing the city in a north-west direction away from the majority of work opportunities on the east and south side of the city makes no sense. Again it increases sprawl, resulting in segregated suburb-to-suburb living and working connections, the spreading of public services, and even more car dependency. The proposed boundary for appropriate governance of the Cork-city region is wrong and if it goes ahead Cork city's struggle for prosperity will be undermined for the foreseeable future.
Boundaries should be based on the commuting patterns of city-regions as per the OECD definition. City-regions do not mean concrete. They can still have countryside and recreational features but the key to city-regions is that the integration and connection of existing areas are improved. This must be the primary focus.
Of course, not all areas will be part of city regions and what to do with these rural areas is a critical challenge for national government. The underlying tension that leads to low performing areas undermining growth in high performing areas arises from political survival instincts. Local authorities need to act on a collective macro-level to counter interests that will undermine long run growth in city regions.  How we deal with the social (real and perceived) distress in many non-agglomerated (non-urban) areas as they decline and suffer from migration and brain drain is going to be a significant challenge.
We need your consent to load this rte-player contentWe use rte-player to manage extra content that can set cookies on your device and collect data about your activity. Please review their details and accept them to load the content.Manage Preferences
From RTÉ Radio One's Seascapes, Hugh Oram recounts the history of the Verolme Cork Dockyard.
Cities as our backdrop
"Cities for People" was the title of a well-known book by Jan Gehl. The book puts people at the heart of decisions regarding cities, particularly around the idea of "liveable" cities. Factors affecting liveability include "hard factors", such as the availability of affordable housing, public transportation, cycling, walking, low crime, access to education and healthcare, and "soft factors" such as the quality of experiences that people have within their spatial environment.
The importance of "softer factors" should not be underestimated. Writer and activist on urban issues, Jane Jacobs, regarded cities as much more than just a collection of buildings, roads, businesses, and houses, but the essential backdrop to our everyday experience. This backdrop is a crucial part of our social condition. It influences our experience, our networks, our everyday encounters, cultural connections, creativity and ultimately our well-being. Empirical findings suggest that issues around urban form and architectural configurations, such as distance between buildings, building heights, door, window and economic unit densities, amongst many other things, matter for what occurs in public spaces.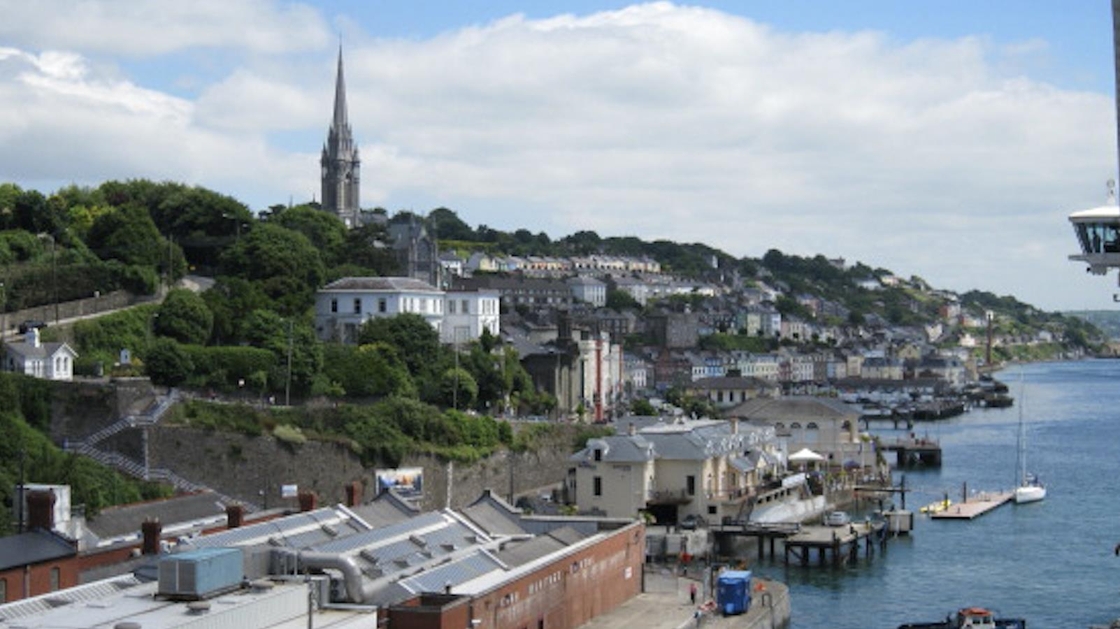 Recently, Cork has received a number of accolades. In the European Commission's EU-wide Cultural and Creative Cities Monitor, Cork was ranked first for "cultural vibrancy" in the small to medium sized cities group, as well as listed in the top eight ideal cultural and creative cities alongside the likes of Paris and Eindhoven. In 2009, Cork was included in the Lonely Planet's Top 10 Best In Travel 2010 and was described as being "at the top of its game: sophisticated, vibrant and diverse". Oliver Plunkett Street also won the best street award in the UK and Ireland in 2016.
Streets are an important conduit for interaction. The literature highlights the importance of face to face interaction and informal contacts for innovation. Streets that have less disruption from the motor car lead to happier spaces where people can interact safely. I asked my students recently why they thought Oliver Plunkett Street won this award. The consensus was that the street has an eclectic mix of people and businesses, and the street is rich with cultural venues. They also said they like to spend time there.
If we want vibrant cities, we must focus on people and make them welcoming for people and families. They need to be people-spaces and family-spaces if they are to succeed. By harnessing local strengths and by focusing just as much on soft factors as we do on hard factors, the well-being of all citizens can be maximised.
Recently, the city council appear to be upping the ante on implementing their ideas for Cork. Among recent initiatives are the infamous event centre, skyscraper plans at customs house, and a unique tourist landmark. I have concerns that these are distractions from what really matters, which is liveability, and their vision for the city appears unclear. Perhaps, despite their best interests, the reality is that the city has very little power to implement any vision – so why bother having one?
The views expressed here are those of the author and do not represent or reflect the views of RTÉ