Opinion: research tells us a lot about the who, what and how many of teens and social media usage, but substantially less is known about why and how teens engage with social media
The statistics which emerged from the recent Secondary School Digital Trend Report published by Zeeko provided thought-provoking reading for Irish parents. The results of this research were covered in the media with salacious headlines like "Sexting: do you know what your teenager is doing on their phone?". The research revealed that 34 percent of 6th year students surveyed had engaged in 'sexting', defined as the act of exchanging sexually explicit content online in the form of images, videos and text.
Speaking to RTÉ News, Zeeko's head of research Dr Marina Everri commented that this result should not be greeted with alarm by parents and that this behaviour was in line with young people's developmental desires to explore sexuality and establish romantic relationships. She did, however, also call for education programmes that teach children to critically assess the content and potential risks associated with "sexting".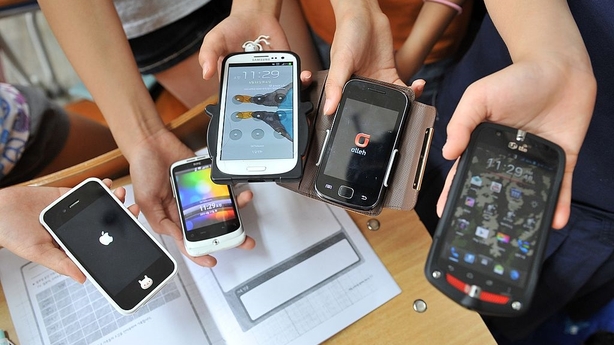 While research such as this tells us a lot about the "who", "what" and "how many" regarding teens and social media usage, substantially less is known about "why" and "how" teens engage with social media. I recently worked as research supervisor with a highly motivated and insightful student Sinead Rynne as she completed her dissertation as a part of her marketing degree at DIT's College of Business.
Sinead used a research technique called netnography to explore how a social network (friends online and offline) of 11 to 14 year olds used Instagram to engage in self-presentation and to co-construct identities online. Part of the research included in-depth reading of individual posts and actions (for example, liking, regramming, responding with an emoticon and tagging friend's names).
A sense of social order was seen through the enforcement of rules around utilisation of a currency centred on likes, emojis and comments
The analysis revealed four main social activities. Firstly, this social network, who referred to themselves as "the squad", used the platform to reach out for attention and support by posting photographs of themselves, meaningful pictures or quotations and commenting on others' posts. They also used the platform to keep out those deemed outsiders by using in-group language, referencing private jokes and selectively ignoring outsiders, for example, by not liking and responding to their posts.
Posting of selfies, group events and material goods saw the girls engage in a very active performance of self as they selectively constructed an image of their social bubble. Finally a sense of social order was evidenced through the enforcement of social rules which revolved around utilisation of a common social currency centred on likes, emojis and comments. Girls were called out if they were noted to have not liked or responded appropriately or with sufficient speed to the post of another member of the squad.
The social activities identified in Sinead's dissertation are not too dissimilar to those taking place in playground settings every day. Indeed, the findings resonated with those presented in stunning detail by American sociologist Marjorie Goodwin in The Hidden Life of Girls study published in 2006. Goodwin's large-scale ethnographic study saw her observe games of stance, status and exclusion played by girls as they compete for social standing in school playground settings. However, while the objectives are similar, the social landscape is different. Sadly, acts of exclusion which might be observed by concerned teachers in the playground can often go unnoticed when taking place on social media.
We need your consent to load this rte-player contentWe use rte-player to manage extra content that can set cookies on your device and collect data about your activity. Please review their details and accept them to load the content.Manage Preferences
From RTÉ Radio One's Ryan Tubridy Show, a report on children's use of smartphones
Zeeko aims to empower parents and children with the knowledge and skillset to deal with serious digital issues including cyberbullying and inappropriate content. Their aims are reflective of interventions called for in the UK in the publication Growing Up Digital (January 2017), a report from the Growing Up Digital Taskforce which calls for, amongst other things, the creation of a digital citizenship programme to be compulsory in every school for children aged from four to 14 and beyond.
The authors of this report suggest the programme they envisage might be built around the 5Rights initiative led by Baroness Beeban Kidron and based on her first-hand work and experience with children around these issues. These rights are The Right to Remove (control to curate your own online presence), The Right to Know (who has access to your data and for what purpose), The Right to Safety and Support (who to turn to if something online is distressing), The Right to Informed and Conscious Use (the power to switch off) and The Right to Digital Literacy (critical understanding around the purposes of digital technology and skills to be a digital creator).
Young people, particularly teens, need to be invited to critically reflect upon and assess their own online behaviours.
I believe a similar national initiative in an Irish context would be hugely welcomed by parents and educators in Ireland. In addition, I think young people, particularly teens, need to be invited to critically reflect upon and assess their own online behaviours. Social media is an inherently emotional realm, a virtual space in which emotions are bought and sold.
In The Presentation of the Self in Everyday Life (1956), sociologist Erving Goffman argued that as we work to present ourselves to an audience of others, we aim to avoid shame and embarrassment and instead actively seek pride. In my view, the "critical thinking" aspect of digital literacy should also see parents and educators invite our children and students to think critically about what constitutes sources of pride and shame for them and what underlies their adjudication process? What role do children play in engendering a sense of pride and/or shame in those they interact with or ignore on social media platforms?
These questions are not easily answered and go to the core of a person's sense of self. But recognition for the power of social media to provide a platform from which some might inflict shame and ultimately deep-seated pain on others is essential. It might open a wider discussion on cyber-bullying and other potentially risky online practices including "sexting", which can inflict anxiety and fear in parents and children alike.
---
The views expressed here are those of the author and do not represent or reflect the views of RTÉ
---