Opinion: rather than panic and problem-solving, the parents of a child facing bullies need to project a sense of calm, connection and understanding
No matter how much you try to protect your child, they will cross paths with someone who bullies. Humans are a social species with an evolutionary drive towards finding their positions within a pecking order which can often involve conflict, be it in a playground, online or at the office.
As a clinician encountering concerned parents, raising awareness about how bullying can affect children is hugely important, especially given how pervasive and devastating it can be. It affects the child's sense of belonging which is one of the most basic human needs. Who doesn't want to belong?
What makes it more damaging is a child's natural preoccupation with what others think of them, which impacts their already vulnerable and developing sense of selves. Low self-esteem and feeling alone in your struggles is the perfect storm for emerging mental health issues. 
At its very core, bullying is an abuse of power. This need to feel powerful starts from a very young age and, if children do not have access to power in healthy ways, they are more likely to abuse it. Children who are hurting inside often hurt other children.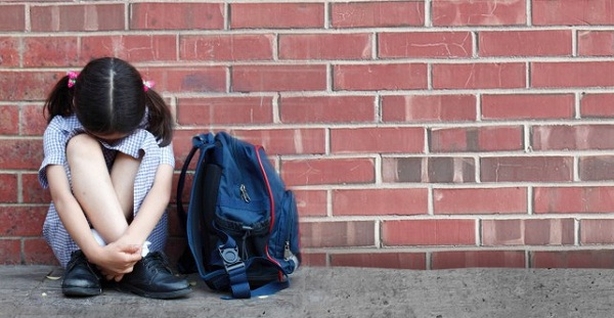 Children don't find it easy to tell their parents they are being bullied as they may be afraid that it will make things worse. For this reason, parents need to be alert to some tell-tale signs. These include withdrawn behaviour, bouts of crying or irritability, anxiety or reluctance about going certain places, loss of self-confidence, change in sleep patterns or appetite, reluctance to talk, unexplained damage to or loss of possessions and unexplained injuries or bruises.
The common rhetoric around bullying nowadays centres on "bully-proofing" children, also defined as "making resistant to bullying". My fear with this emphasis is that it misses out on the prerequisite step which must take place before you introduce problem-solving strategies with your child. This step relates to the importance of truly validating your child's feelings in the context of a meaningful child-parent connection and a secure attachment relationship.
This crucial step of "being" versus "doing" is brilliantly illustrated in this clip of neuropsychiatrist Dan Siegel explaining "when a child is upset, logic often won't work until we have responded to the right brain's emotional needs"
When their right brain is overwhelmed by emotion, a child cannot compute left side logic. Once they "feel felt", it is then possible to redirect their left side logical brain into problem-solving. This is called "connect and redirect" and is one of many ground-breaking concepts found in Siegel's The Whole Brain Child (2011).
With this in mind, what steps can you take when you suspect your child is being bullied? Express your concern about what you have noticed and let them know that you are there for them even if now is not the right time to talk. In this way, you are opening up the channels of communication for when they are ready to talk.
Once they are ready, listen carefully to what they have to say without interrupting. Remain calm, don't get angry or go into "problem-solving mode". They just need you to listen, validate their feelings and show them empathy (e.g. "so she laughs at what you are wearing, and it makes you feel embarrassed and sad. That sounds really tough. Tell me more about that...")
We need your consent to load this rte-player contentWe use rte-player to manage extra content that can set cookies on your device and collect data about your activity. Please review their details and accept them to load the content.Manage Preferences
From RTÉ Radio One's Today With Sean O'Rourke, a report on how an anti-bullying initiative works in one Dublin school 
By truly listening to your child, you can explore with them what they think would be most helpful as a plan going forward. It may go against your natural instincts to protect your child, but don't act too quickly as you could be doing more damage than good if you storm into the school red-faced with anger!
If it's occuring in school, agree with your child that you will have a chat with their teacher or principal to see if there is anything that can be done to help. You may have to speak to the other child's parents, which can be a difficult thing to do. But as long as it is done calmly and in a "wondering" rather than "accusatory" stance, I have found that it can really help.
Unfortunately, other children prey on kids whom they perceive as vulnerable, so try to help your child in building their assertiveness skills and self-esteem. Practice some ways of responding with your child (e.g. roleplay looking the other child in the eye and saying "stop that! I chose my clothes because I like them"; count to ten and stay calm; walk away to find a friend or a teacher etc).
You may have to speak to the other child's parents, which can be a difficult thing to do
Given the technical age we live in, it is important for you to be aware of your child's online usage and to discuss with them what appropriate and inappropriate online behaviour is. If you aren't familiar with the platforms they use, become a "digital detective" by asking them to show you what they are using and by tracking how their online activities relate to their mood, energy levels and well-being.
Encourage your child to build a network of supportive friends as they are hugely protective. Your child may need professional help and a space to heal.
Whilst exposure to bullying is an unfortunate part of life, its lasting negative effects need not be. Rather than putting energy into panic and problem-solving, what your child needs most from you is a sense of calm, connection and feeling understood. It's about "being" before "doing".
---
The views expressed here are those of the author and do not represent or reflect the views of RTÉ
---