Opinion: open-plan offices are getting a bad rep, but can we really design good quality open-plan spaces?
This article is now available above as a Brainstorm podcast. You can subscribe to the Brainstorm podcast via Apple Podcasts, Stitcher, Spotify or wherever you get your podcasts.
I'm writing this article from my desk in an open-plan office and I have headphones on. However, I'm not listening to music, the radio or anything. Aside from making it a little quieter, the headphones tell people I'm busy and that I don't want to be disturbed. When I have my headphones on, someone might very occasionally and apologetically come over and ask me something. Without them, I'm open for business banter or a chat. It's not a perfect solution, but it's a hack that works for me.
There has been a huge amount of commentary lately about open-plan offices and the negative effect they have on people's ability to do their work.
Time magazine claims that open-plan offices are "a hotbed of stress...that sap motivation and create cognitive overload". The Guardian reports that "open-plan offices can be bad for your health", while the Washington Post states that "the open-office trend is destroying the workplace". Even more ominously, we are told that "open-plan offices were devised by Satan in the deepest caverns of hell" and that "open-plan offices are Satan's handiwork"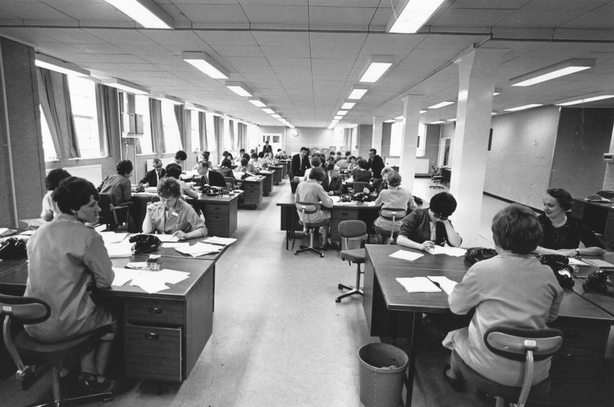 On the other hand, there is much research and commentary that points to the benefits of open-plan, such as increased communication, knowledge-sharing and better team integration. One anecdote tells the story of how Steve Jobs insisted that there would only be one toilet block, positioned right in the centre of a new Pixar building back in 2000. According to Brad Bird, a Pixar director at the time, Jobs "realised that when people run into each other, when they make eye contact and things happen. So Steve made it impossible for you not to run into the rest of the company".
The idea is that "chance" meetings and conversations in open-plan environments can lead to unplanned collaborations that tend to happen less frequently in more traditional cellular office or cubicle workplaces. People co-operate more and share knowledge and ideas tacitly, without planning it or even realising they are doing it.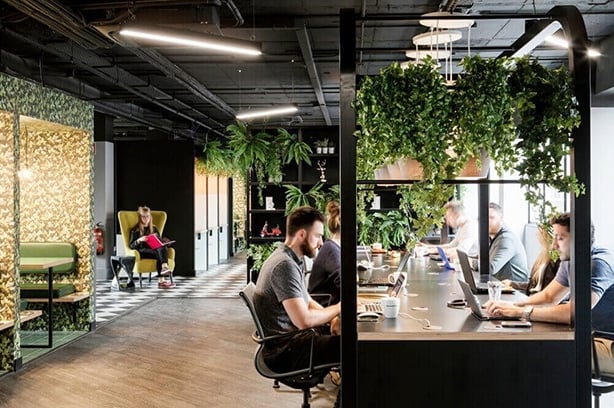 So which is it? Is open-plan evil and we should all retreat to hide in our own private offices? Or should we embrace the collaborative world of huddles and scrums?
If we assume that there won't be a mass move back to private offices for the ever increasing knowledge workforce, how can we design good quality open-plan spaces that encourage collaboration whilst facilitating other types of work, such as work that requires quiet and concentration?
Design
Good design is not about swings, slides, the ubiquitous foosball table or whatever the latest interior trend is. Good design companies get to the bottom of how an individual business or organisation works and produce an intelligent design solution that responds to the needs of workers, allowing them to work productively, efficiently and happily on a daily basis.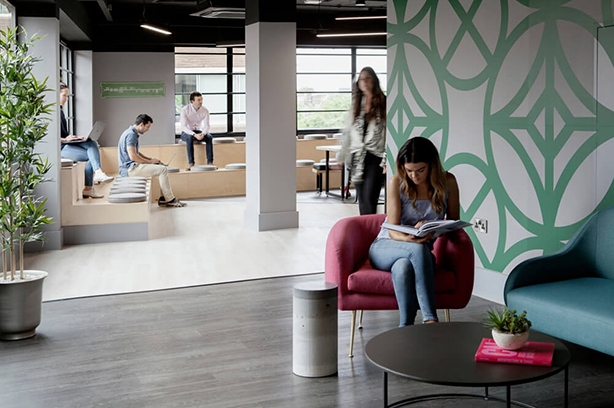 Variety
Well-designed workspaces provide a variety of spaces and solutions for different types of work. These might be desk work, casual meetings, formal meetings, scheduled meetings, unplanned meetings, project or team work etc. Well-designed workplaces provided a balance of spaces based upon the individual needs of the organisation.
Peace and quiet
Unsurprisingly, the biggest reported issue with open-plan offices is that workers find it difficult to concentrate or do work like writing, reading or research that requires peace and quiet. Solutions might include providing quiet areas where people go to work in the knowledge that they won't be disturbed by a colleague, bookable private rooms, rules about office etiquette, signals that tell someone that you are working and don't want to be disturbed or white noise machines that help drown out background chatter.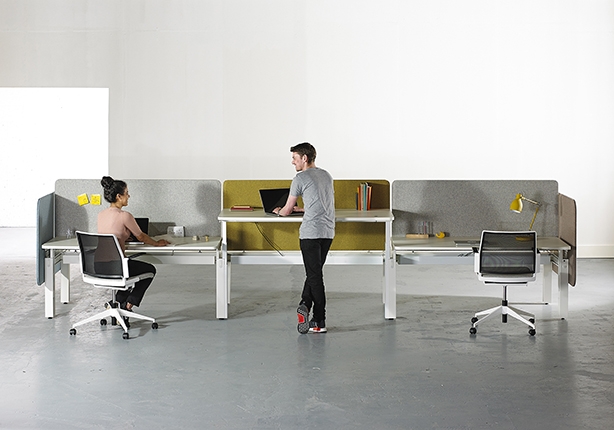 Space
While reduction in office footprint is undoubtedly a driver and benefit of moving to open-plan, too many organisations simply reduce space without providing additional amenities. Worse, they pitch the idea of well-designed collaborative workspaces to staff, but ultimately end up cramming as many people as possible into a small footprint under the guise of working collaboratively. There is nothing better at killing collaboration and team cohesion than forcing people to work in confined spaces with limited ancillary amenities to retreat to.
Home comforts
Spaces that provide home comforts like the ability to easily make tea or coffee or take a break without having to leave the building or floor have obvious productivity advantages. They also rank highly in several studies on workplace design.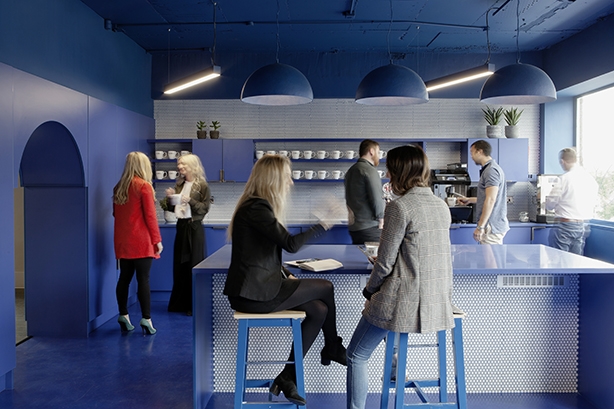 Ergonomics
We know that humans are not designed to sit for lengthy periods, even in the most ergonomic task chair. There is a big move to sit-stand desks at the moment, but providing multiple furniture options from sofas to standing benches encourages staff to become less sedentary and can be very beneficial from a health standpoint.
Timing
Know when to open-plan. When companies move to open-plan, there is a notion that management should lead from the front, with everyone from administrative staff to the CEO sitting in the same egalitarian space. While this is admirable and very often makes good sense, there can be negative effects. Workers often report that it can more difficult to get a private word with their managers if they work in open-plan as opposed to a private office.
Furthermore, open-plan offices can also lead to presenteeism. If your boss sits beside you, you might be less likely to leave on time. There are also productivity considerations: if a manager (or any worker for that matter) spends 80 percent of their time in meetings, there is a strong argument that they should have a private office with a meeting table. Conversely there can be an argument for administrative staff to have their own office. For example placing a secretary that takes a large number of calls or has a lot of visitors or deliveries into an open-plan office could be disruptive for everyone while giving them a private office or area might be a better solution for all.
---
The views expressed here are those of the author and do not represent or reflect the views of RTÉ
---