Opinion: it's 500 years since Martin Luther presented the Ninety-Five Theses in Wittenberg in Germany so it's a good time to re-assess that movement for reform with its extraordinary consequences
This October, an event in the small university town of Wittenberg in Germany has become the focus of widespread attention – just as it did exactly 500 years ago. In October 1517, Martin Luther wrote the Ninety-Five Theses that are now commonly remembered as the first step in the Protestant Reformation. Within a few years, Luther was on the road from relative obscurity to immortality, as the central figure in a movement for reform that could not be contained and which had extraordinary political, social, and cultural consequences.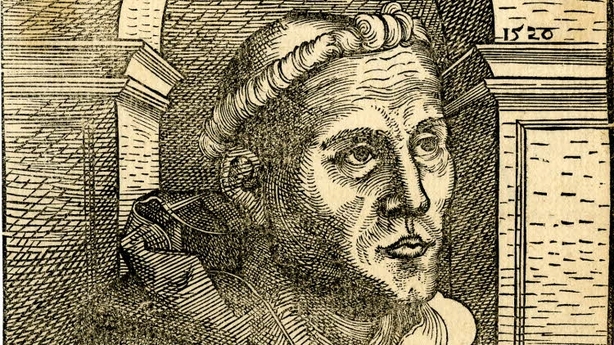 Reformation or Reformations?
Luther sat front and centre in the Reformation, and nobody was more important to the reform movement in the first decade of its development. But it is somewhat misleading to use the term "Protestant Reformation" to describe it because there were many varieties of Protestant Reform. Individuals, geography, and chronology all conspired to subdivide the process into Lutheran, Calvinist, Tudor, and Radical Reformations - and Luther's influence was more limited in some of these than in others. It is also important to realise that the Catholic church also had its own Reformation, another fact that has become much more widely accepted and appreciated amongst historians today.
Then and now
Last weekend, a major public conference took place under the auspices of the Catholic Historical Society of Ireland and the Church of Ireland Historical Society, with a string of speakers discussing the Reformations of the Protestant and Catholic traditions. For centuries, the fallout from the Reformations contaminated and even defined relations between the Catholic and Protestant denominations. As a result, an event like Reformation 500 would have been unthinkable even a generation ago.
It testifies to the strides made by the main Churches in ecumenical relations in Ireland and beyond, including the joint declaration of the Lutheran and Catholic Churches in 1997. This presented a consensus on essentials of justification by faith, while acknowledging remaining differences of language, theological elaboration and emphasis. Justification by faith alone was one of the most divisive of Reformation ideas, originating with Martin Luther, and accompanied by other contentious ideas. The most important of these were the priesthood of all believers, and Luther's rejection of what he considered a human-made hierarchy of clergy in the Catholic church.
We need your consent to load this rte-player contentWe use rte-player to manage extra content that can set cookies on your device and collect data about your activity. Please review their details and accept them to load the content.Manage Preferences
Until the mid-20th century, "Reformation" was a term associated with Protestant positivity, the restoration of biblical purity, freedom and rationality. Meanwhile, "Counter-Reformation" described a Catholic reaction of conservatism, stultification and restriction. Since then, it has become common to point out that the Catholic church had its own Reformation, with roots set as deeply in the 15th century and early 16th century as that of the Protestant.
Appreciation has grown regarding its positive innovations in the areas of female participation in public works of welfare such as teaching and nursing, even if today's churches continue to be distinguished by their differing attitudes to female ordination. While 19th century historians frequently took a nationalistic or jingoistic view of religious geo-politics, their modern successors are more inclined to question such uses of history as, for instance, in the superficial parallels suggested for Brexit and the Reformations.
Liberty and liberation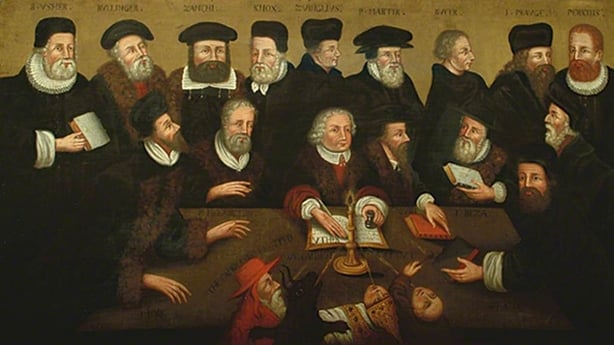 Importantly too, a growing willingness to view the Reformations without the lenses of faith has led to a shared discourse on confessionalisation, which emphasises common experiences while recognising regional and denominational differences. All of the major Protestant reformers were influenced by Luther's key ideas, but made substantial adaptations to them. These had implications for the long-term development of the kaleidoscope of Protestant denominations existing today.
For example, those influenced by the reforms introduced by John Calvin in Geneva during the 1540s and 1550s adopted a congregational-style church structure, which eventually manifested in denominations such as the Presbyterians. Ohers, like the Anabaptists, lived apart from mainstream society, as communities of the elect adhering strictly to biblical rules in everyday life. Heavily persecuted by both Catholic and Protestant rulers in the 16th and 17th centuries, they were the forerunners of the Mennonites of Ontario and Ohio (amongst other places) and the Amish of Pennsylvania today.
The message of reform
The questions that such pronounced religious diversity raised were sometimes answered experimentally, even in this age of violence and division. In the Dutch Republic and France, the presence of two or more religious denominations led to formal toleration of their conscience and worship for much of the seventeenth century, on the basis of constitutional principles in the former and royal privileges in the latter.
However, it became much more common for rulers in other areas to make sustained, often forceful, efforts to impose uniformity of faith on their populations. They were especially keen to control religion in order to intensify their general authority over their subjects, in what is known as the "ordering function" of the Reformations.
Furthermore, they wanted the "right' kind of religious obedience whatever their favoured faith, as the peasants involved in the Peasants Revolt of 1524-5 found. Over 100,000 died during this violent confrontation when peasants who linked Luther's claim of spiritual equality for all to rights of social, economic and political representation and equitable distribution of resources found themselves at odds with both Catholic and Protestant rulers in northern and central Europe.
For Luther, the message of reform may have been primarily theological and spiritual, but the history of the reform movement he helped to generate is not a straightforward tale of liberation, freedom of conscience, and toleration. It is equally one of intolerance and persecution across the religious divides.

---
The views expressed here are those of the author and do not represent or reflect the views of RTÉ
---
Luther 500 on RTÉ: What did Luther ever do for us? - Michael Comyn presents a Leap of Faith special with contributions from Dr Alison Forrestal, the Rev. Dr Martyn Cowan of Union Theological College, Belfast and Professor Daire Keogh, Professor of History and Deputy President of Dublin City University (RTÉ Radio One, Friday October 27, 10pm). There will also be an Ecumenical Service to Commemorate the 500th Anniversary of the Beginning of the Reformation, broadcast from Saint Fin Barre's Cathedral, Cork (Sunday October 29, RTÉ One TV, 11am and RTÉ Radio 1 Extra/LW252 at 11.45am) and Luther 500: Cath d'Anamacha Gaelacha (The Battle for Gaelic Souls) about the impact of Luther and his ideas on the Gaelic-speaking peoples, presented by Dr Art Hughes (Thursday November 2, RTÉ One TV, 10.35pm)
---