Bomb scares cause traffic delays across Dublin city centre as roads are closed off.
The area around O'Connell Street was closed off for three hours following a telephone claiming that three bombs had been planted in the centre of Dublin. The street closures resulted in traffic chaos across the city.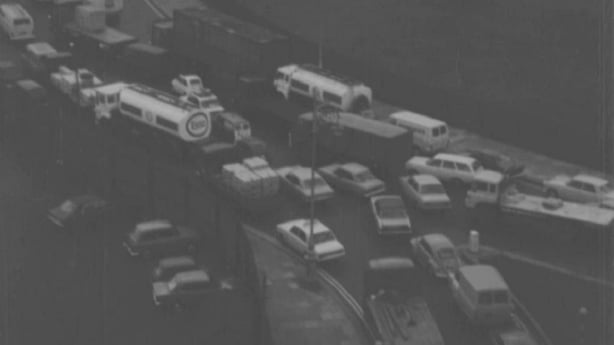 The Irish Press office on O'Connell Street received an anonymous telephone call from a man saying that there were three bombs that would explode within three hours. He identified O'Connell Street, Bachelor's Walk and Parnell Street as the targets of the bombs.
An RTÉ News report broadcast on 27 March 1973. The footage shown here is mute.