On 27 June 1995 Lennox Lewis arrived in Dublin ahead of his heavyweight bout with Australia's Justin Fortune at the Point Depot.
RTÉ reporter Tony O'Donoghue spoke to Lennox and his manager Frank Maloney about the fight.
Lennox comments that
One can never tell how easy it's going to be. I basically have to go in there and utilise my talent and let my boxing do the talking.
Frank Maloney speculates on the outcome of a fight between Lennox Lewis and Mike Tyson to find the meanest man on the planet.
An RTÉ News report broadcast on 27 June 1995.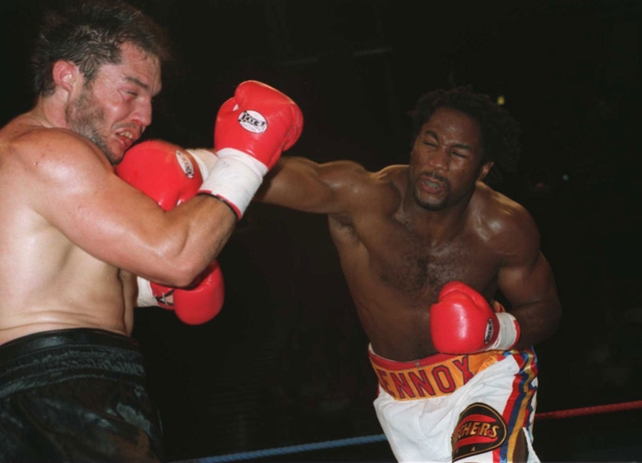 Lennox Lewis and Justin Fortune
On 2 July 1995 Lewis beat Fortune in round 4 of 10. The referee stopped the bout after Lewis landed three consecutive right uppercuts and Fortune stumbled back and down against the ropes.