In 1994 Bertie Ahern was elected leader of the Fianna Fáil political party in succession to Albert Reynolds.
The only challenger to the position was Maire Geoghegan Quinn, who withdrew after she had been proposed and seconded. As the sixth and youngest leader of the party, he is also the first to be elected unanimously since Seán Lemass in 1959.
Donagh McGrath reports on the political career of Bertie Ahern and his rise to being the new Fianna Fáil leader.
An RTÉ News report broadcast on 19 November, 1994.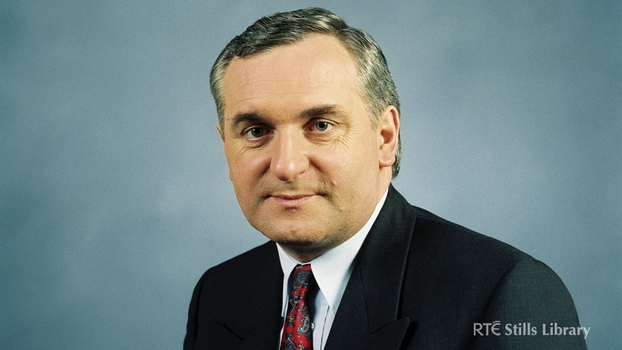 Bertie Ahern