On 6 April, 1979 the Jacob's Television and Radio Awards were held at Leopardstown Racecourse. Master of Ceremonies on the night was Frank Hall, who is introduced by Áine O'Connor. An Taoiseach Jack Lynch also makes a speech at the awards and announces the introduction of local radio legislation. The awards recognised the best in radio and television from 1978.
One of the award winners on the night was a 24 year old Leo Enright. Enright was awarded for a report on Sean McDermott Street for RTÉ radio's 'This Week' programme. Frank Hall comments on the programme that it "helped the general public to recognise and understand a specifically urban way of life which brought common sense to a public debate verging on hysteria and which gave dramatic evidence of the value of radio reporting".
As Leo Enright accepts his award an insert is played showing Enright at work in the RTÉ Radio Studio and then cutting to shots of Sean McDermott Street and its decaying Georgian buildings. As part of the report Leo Enright spoke to the children who live on street. Thirteen year old Jimmy talks about life on Sean McDermott Street, his family, school and his many appearances in the Children's Court as a result of crime.
Leo Enright credits the other journalists, studio operators and a secretary with helping to win the award.
The Jacob's Awards were broadcast on RTÉ Television on 6 April 1979.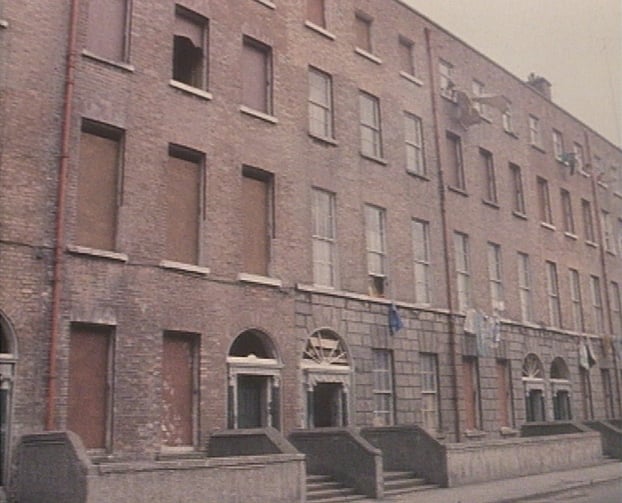 Sean McDermott Street (1979)