Borderline the new RTÉ Saturday morning show for young people offers music, fashion, film and entertainment.
The new Saturday morning programme 'Borderline' will feature live bands, the latest pop videos, fashion and film.
Brand new programme for Saturday mornings.
Vewers at home will be invited to phone into the show to make requests for their favourite pop videos.
Presenter Aonghus McAnally introduces two new fresh-faced but "terrified" presenters Ronan Johnston and Majella Nolan.
The first band featured on the show is 'Flex & the Fastweather' featuring Paul Tiernan and Mandy Murphy who perform their song 'Stan'.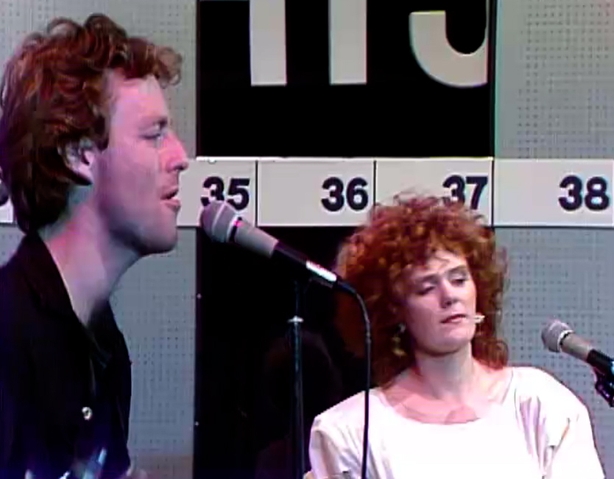 Flex & The Fastweather on 'Borderline' (1986)
The first episode of 'Borderline' was broadcast on 11 October 1986. The presenters are Aonghus McAnally, Ronan Johnston and Majella Nolan. 'Borderline' ran until 1988.
This series is aimed at teenagers and will be concerned with their particular interests, music and other activities. It will also feature live phone-in and a studio audience.
(RTÉ Guide, 12 September 1986)