Edition 219 of Century Ireland with all the news from 100 years ago.
The main stories include:
Anglo-Ireland Treaty signed in London
London, 7 December 1921
Nearly five months after a truce brought an end to the Anglo-Irish war, and three months since the commencement of peace talks, negotiators representing the British government and Dáil Éireann have reached a historic agreement.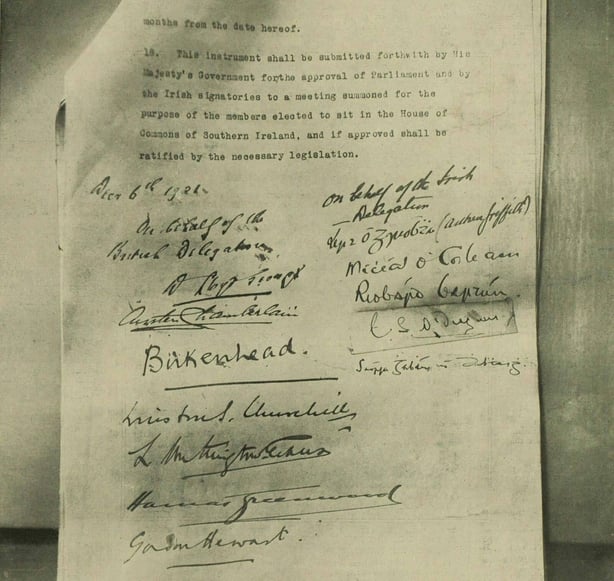 De Valera says treaty in 'violent conflict' with Irish people's wishes
Dublin, 8 December 1921
In a major blow to hopes that the Anglo-Irish Treaty will secure support from Dáil Éireann, Sinn Féin President Éamon de Valera has issued a fierce denunciation of its terms.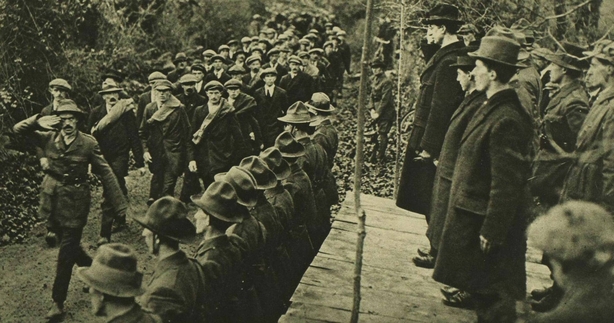 Dáil debate on treaty moved to Earlsfort Terrace as Catholic hierarchy backs agreement
Dublin, 14 December 1921
Dáil Éireann will convene today to begin debating the treaty recently signed between Britain and Ireland.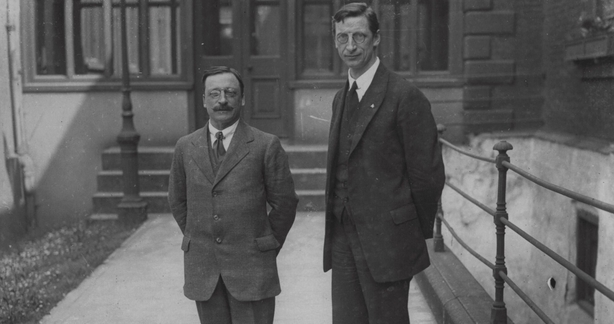 Jails thrown open as thousands of internees released after treaty
Portlaoise, 12 December 1921
The release of thousands of internees from jails in Ireland and Britain has begun. It follows the signing of the Anglo-Irish Treaty in London last week.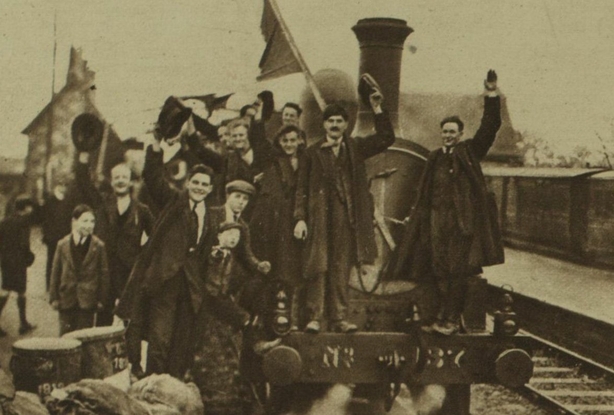 Sir James Craig travels to London to discuss treaty
London, 14 December 1921
Sir James Craig, the Prime Minister of Northern Ireland, travelled to London on 8 December to meet with the British Prime Minister, David Lloyd George, in order to discuss a number of aspects of the recent deal struck between the British government and Dáil Éireann.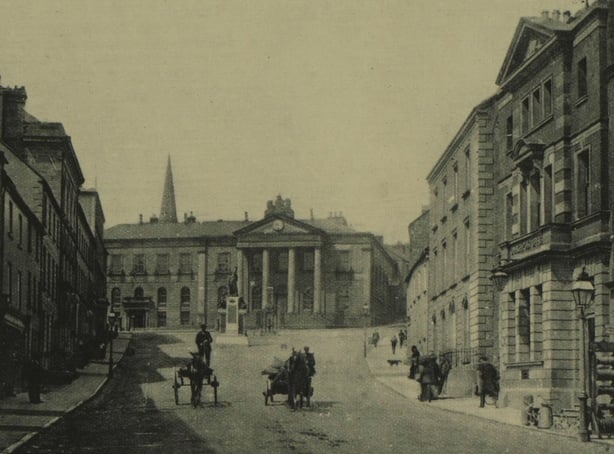 World reacts to news of treaty as a 'sign of better and happier times to come'
London, 8 December 1921
The Anglo-Irish Treaty, signed in London in the early hours of the morning of 6 December, has been making headlines across the world.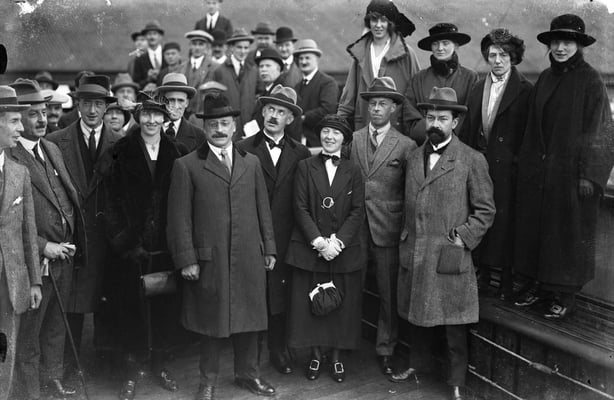 Dublin Corporation to discuss to changing street and bridge names
Dublin, 1 December 1921
Dublin looks like it might be set to abandon many of its established street and bridge names. The decision will fall to the members of Dublin Corporation next week.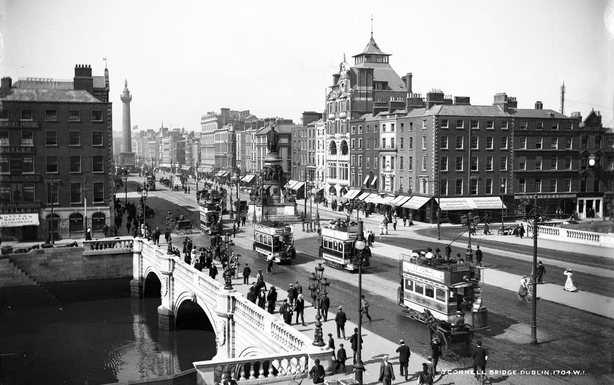 Britain says it is vital for world that it retains control of Hong Kong
Washington, 5 December 1921
It is vital for world trade that Britain retains control of Hong Kong, Arthur Balfour has told the Washington Naval Conference on disarmament this week.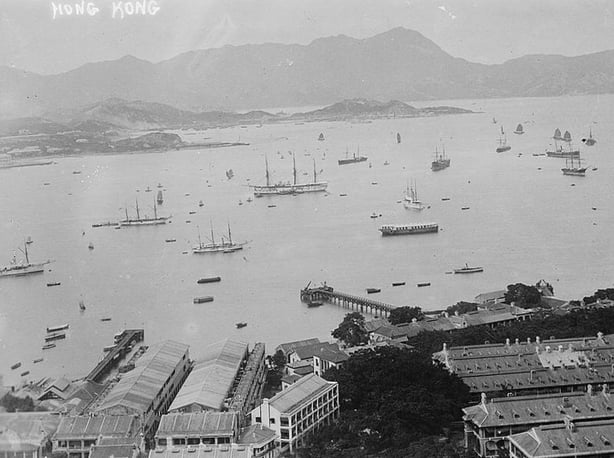 For more from Century Ireland, visit rte.ie/centuryireland