All the news from 100 years ago via Century Ireland.
A new edition of Century Ireland is out tomorrow with all the news from 100 years ago.
Edition 49 of Century Ireland includes the following stories.
British Ship Sunk Off Connemara Coast
The SS Atlanta was chased across the Atlantic ocean by a German submarine but was unable to escape.
St. Patrick's Day Celebrations Take Place Around the World
At a reception in Hotel Cecil in London, a huge crowd heard John Redmond say that without the war the event would have been a celebration of Irish political triumph.
Hyde Says Irish Language Thrown Way 'Like Dirty Water Out of a House'
Ireland has made no sacrifices to save her own language and has instead thrown it away like one would throw dirty water out of a house, claimed the Irish language activist Douglas Hyde.
Claims of Major Allied Victories in War
Reports from two fronts claim the Allied forces have enjoyed major victories.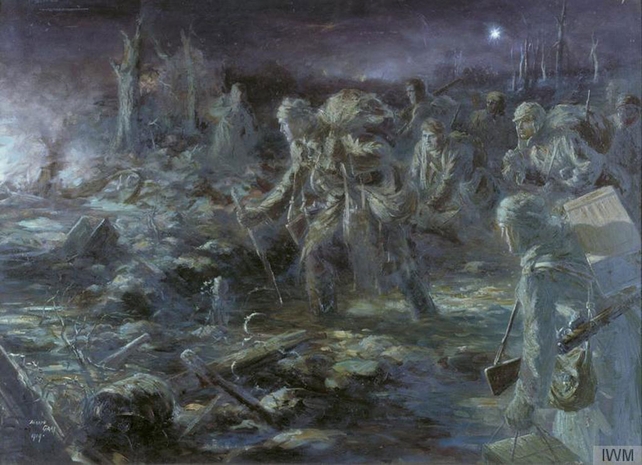 Neuve Chapelle
Additional stories include:
Man Who Attended Famous Dan Donnelly Fight dies at 110
Highway Robbery in Mayo
Belfast Celtic Defeat Shelbourne in Irish Cup Semi-Final
Church Leaders in Ireland Unite Against Alcohol
Photographic Society of Ireland Seek to Ignore War
Man Who Keeps Carrier Pigeons Charged Under Defence of the Realm Act
For more on Century Ireland visit www.rte.ie/centuryireland