Formation flying, gliding and a parachute display at the International Air Rally in Ballyfree, County Wicklow.
Tom Kellett and Bill Power members of the Irish Sky Diving Club, who along with Rothman Sky Diver David O'Connor, took a parachute jump from 16,500 feet. This created a new Irish record which had stood at 15,000 feet.
In other events twenty three aircraft competed in a 76 mile race over a three lap course. Sheila Scott came in sixth place with an average speed of 197 miles per hour.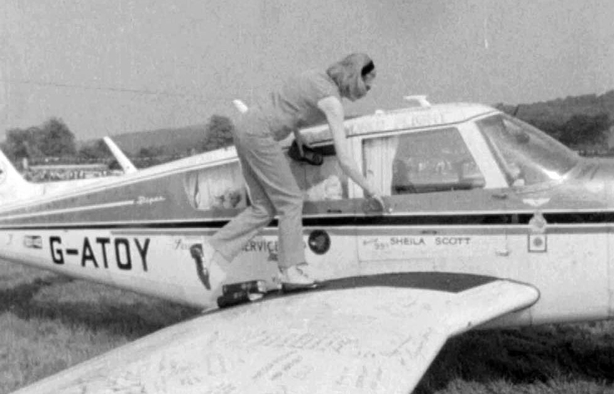 There was also a mirror formation display with two planes flying side by side.
An RTÉ News report broadcast on 3 June 1968. The footage shown here is mute.