The hot summer single from The Pop Suckers.
Allegedly hailing from Jamesburg in New Jersey, The Pop Suckers started out in 1958 and have recently got back together for the sake of nostalgia.
The line up includes Eddie Sucker, Bill Sucker, Ringo Sucker, and Big Sucker.
They call themselves The Pop Suckers
The group have crossed the Atlantic (The Shannon) for their first television appearance since regrouping. The band perform their comeback single titled 'We're The Pop Suckers'.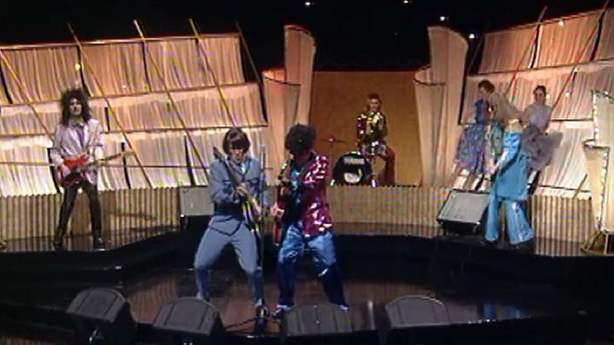 This episode of 'Thank Friday It's Bibi' was broadcast on 3 July 1992. The presenter is Bibi Baskin.
The Pop Suckers was a joke name used by Galway band The Saw Doctors.
'Thank Friday It's Bibi' was a summer chat show presented by Bibi Baskin. It ran from 5 June 1992 to 31 July 1992 and followed on from her previous show 'Bibi' with a few key differences: it was live and included international guests as well as Irish. There was a new set and production team, with Julie Parsons replacing Justin Nelson as producer.