A trade show for publicans, hoteliers and restaurant owners looks at changes in the food and drink business.
Pub owners must keep up with the times if they are going to survive in this very competitive trade. At the Ventra Exhibition, publicans will find everything they need for a modern pub from air purifiers and disco lights, to cash machines, video games and rat catchers.
The day of the pub being just a drinking den is well and truly gone.
Customers no longer accept smoky atmospheres and air purifiers are now essential in many premises.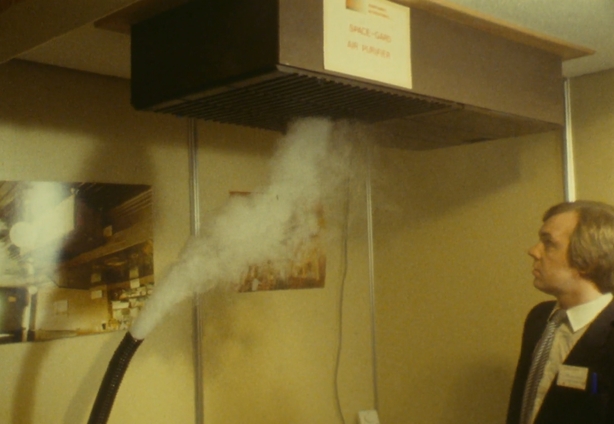 The ideal cocktail for any pub or lounge is pleasant surroundings, clean facilities, and some special attractions.
Modern technology for cash control is also becoming a necessity. Some of the machines on display at the exhibition can record every single sale that takes place over the bar. This results in a reduction in paperwork and a simplification of accounts.
Publicans also often problems from unwanted intruders and there is now an electronic cat which spells doomsday for the dreaded rat.
The exhibition also included a search for the best cocktail shaker.
An RTÉ News report broadcast on 1 July 1982. The reporter is Mary Fanning.