Minister pays tribute to heads of Irish industry killed in the worst air disaster in British aviation history.
On 18 June 1972, British European Airways Flight 548 from London to Brussels crashed near Staines in Middlesex shortly after take-off.
All 118 people on board were killed in the crash. Among those killed when the BEA Trident Plane crashed were some of Ireland's leading businessmen. They were part of a team of negotiators from the Confederation of Irish Industry on their way to Brussels for talks on future of Irish business in the EEC.
The victims included Con Smith, Ned Gray, Fergus Mooney, Michael Sweetman, Michael Rigby Jones, Ivan Webb, Guy Jackson, Hugh Kilfeather, Melville Miller, O. M. Lochrin, M. W. O'Reilly, and E. A. Coleman.
The day following the crash, Minister for Finance George Colley offered his sympathy to the relatives of the Irish businessmen who died.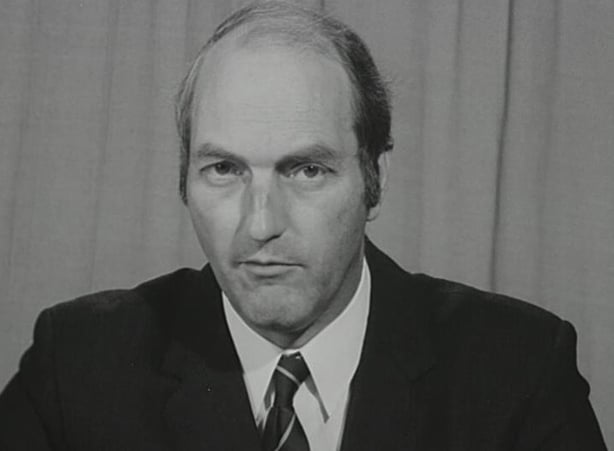 The loss of so many key figures in Irish industry is a grievous blow to the nation and to our economy at this critical time.
George Colley pays tribute to the men who played a vital role in furthering Ireland's economic progress. Individually and collectively they were responsible for the creation of thousands of jobs and for developing Irish international trade links. Some of the men recently also worked with trade unions to establish a national pay policy.
He continues by saying that the loss of so much expertise, experience and leadership will be sorely missed.
An RTÉ News report broadcast on 19 June 1972.