Mary Coughlan performs a Marc Almond song.
Galway singer Mary Coughlan goes from strength to strength. Following the success of albums 'Tired and Emotional', 'Uncertain Pleasure' and 'Invisible To You', she is about to launch her fourth album 'Sentimental Killer'.
Mary Coughlan and band perform the single 'There Is A Bed' from the latest album.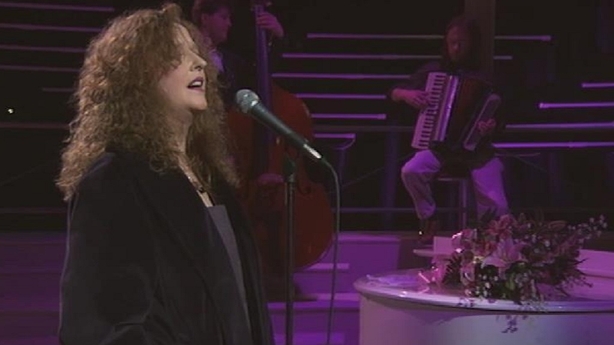 The song was written by Marc Almond and appeared on his album 'Mother Fist and Her Five Daughters' released in 1987.
Would you welcome please, Mary Coughlan.
This episode of 'The Late Late Show' was broadcast on 22 May 1992. The presenter is Gay Byrne.