Lenny Henry talks about his Jamaican immigrant mother and how she inspired behind many of his comic characters.
Lenny Henry explains how his mother came to England from Jamaica with nothing. She knew virtually nobody and started from scratch. Inspired by her story, Lenny Henry did a show about Jamaican immigrants last year titled 'What A Country'. He believes it is important to talk to your parents while there is still time to get their stories. Many of his comedy characters, including Deakus, are based on stories told by his mother, Jamaican immigrants and even the treatment of the Irish in England.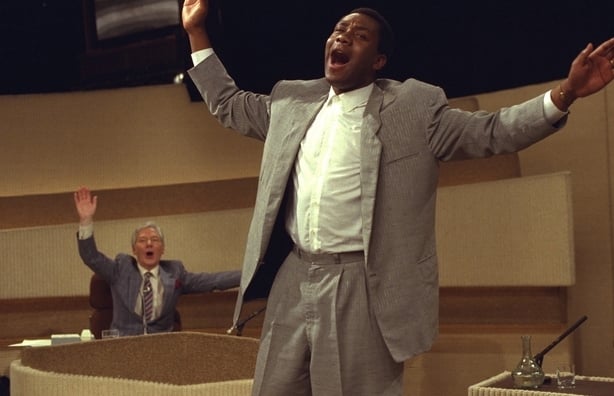 Lenny Henry said his mother told him about the signs in London when she first arrived and the reality that the streets were not paved with gold.
No blacks, no Irish, no dogs.
Lenny Henry talks about working with boxer Frank Bruno on Comedy Relief.
This episode of 'The Late Late Show' was broadcast on 22 May 1987. The presenter is Gay Byrne.