More devices have been found as Dublin city centre is targeted by wave of firebombs.
Following a fire at Dunnes Stores on North Earl Street and the discovery of incendiary devices in other department stores in the city, further devices have been discovered.
At Burton's shop on O'Connell Street two young men placed a device in the pocket of a jacket. The men fled before the Gardaí arrived. Gardaí have again appealed to property owners in the area to keep an eye out for any suspicious activity. Another device was found later in the Woolworth store on Henry Street which had six devices planted there on Saturday.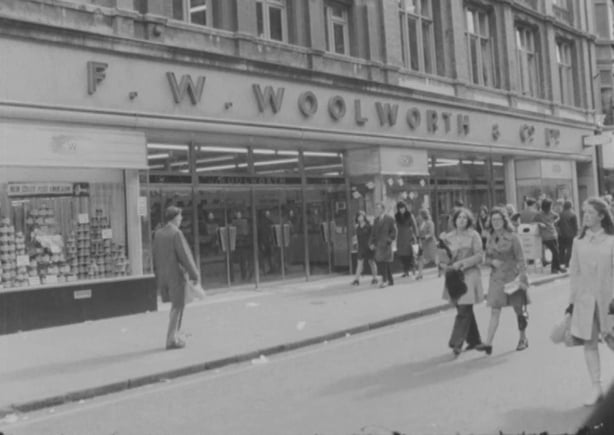 The search continues for three men and one woman wanted by Gardaí in connection with the devices found on Saturday. Garda technical experts were today examining a dark Ford Escort which was stolen in Derry on Friday night. The car was found abandoned on Saturday afternoon in Drumcondra and a large number of incendiary devices were found near it.
An RTÉ News report broadcast on 22 May 1972. The reporter is John Howard.