Auto Da Fé perform their latest single 'November' at the Top Hat, Dun Laoghaire.
The new wave group Auto Da Fé were formed by vocalist Gay Woods and keyboard player Trevor Knight in Holland in 1980. On relocating to Ireland, they were joined by Mark Megaray on bass and Robbie Brennan on drums.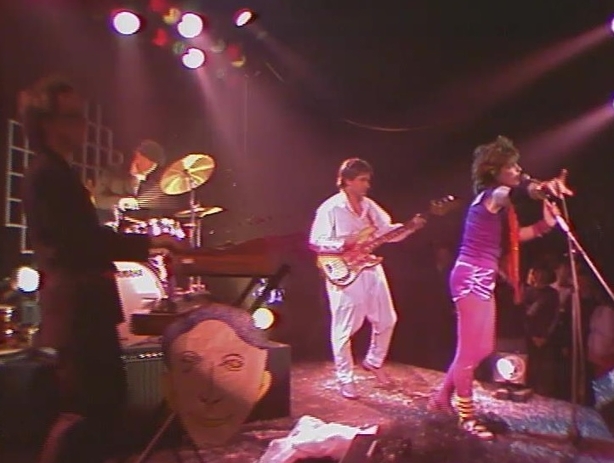 The single 'November' was produced by Philip Lynott and was released on the band's own label 'Auto Da Fé' in 1982. 'November' was written by Gay Woods and Trevor Knight and appeared on the band's debut album 'Five Singles & One Smoked Cod' (a compilation of singles) released in 1984 on the Stoic label.
This episode of 'Non Stop Pop' was broadcast on 21 May 1982.
'Non Stop Pop' was presented by Gerry Ryan as Ireland's version of Top of the Pops. The programme was recorded live in the Top Hat in Dun Laoghaire. The programme was produced by Conor McAnally.