Eight people die after a fire destroys the premises of timber merchants of Noyek and Sons Limited in Dublin.
The fire at Noyeks in Parnell Street claimed the lives of eight people, one man and seven young women. The dead were James Pryal, Mary Leader, Mary Culleton, Martha de Burgh Whyte, Patricia Gore, Marie McNally, Dolores Finnerty, and Ann Condon.
The fire stared when a can of highly inflammable plastic adhesive fell off a shelf next to a gas heater at the retail counter and ignited. The fire raged through the three-storey building.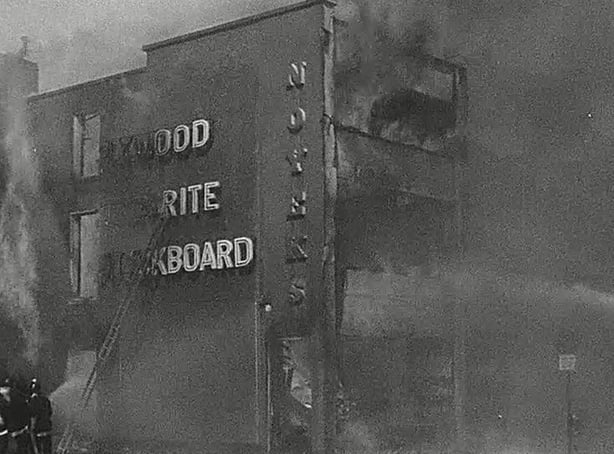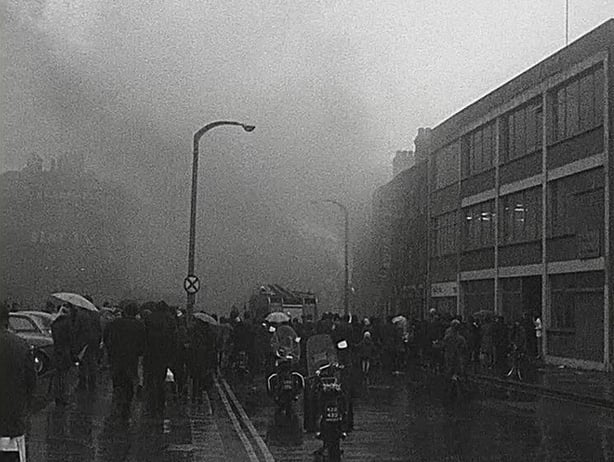 RTÉ News films shows the fire with smoke bellowing from the building as units of the Dublin Fire Brigade battle the inferno. Fire fighters and civilians also guide motorists away from the fire.
An RTÉ News report broadcast on 27 March 1972. The footage shown here is mute.