Ballinasloe band Nashville Angels claim to be the only all female country band that originated in Ireland.
The Nashville Angels perform the song 'Daddy's Hands' written by American country music artist Holly Dunn. The band hail from Ballinasloe in County Galway.
I remember daddy's hands
Folded silently in prayer
And reaching out to hold me when I had a nightmare
You could read quite a story in the caluses and lines
Years of work and worry had left their mark behind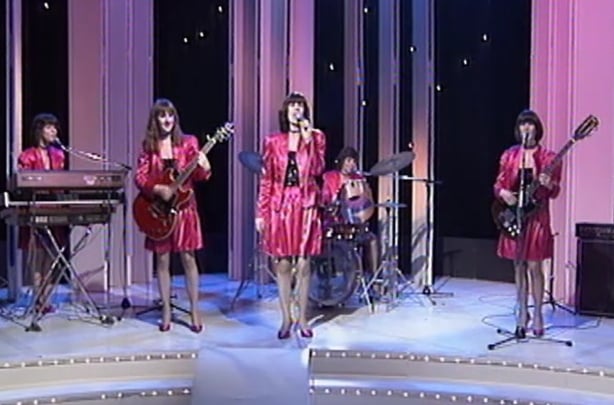 This episode of 'Bibi' was broadcast on 8 January 1992. The presenter is Bibi Baskin.