A celebration of 75 years of RTÉ radio service held at Áras an Uachtaráin.
The event at Áras an Uachtaráin included a performance by Cór na nÓg, the RTÉ Youth Choir.
On 1 January 1926, Dr Douglas Hyde gave the opening address at the new service then called 2RN.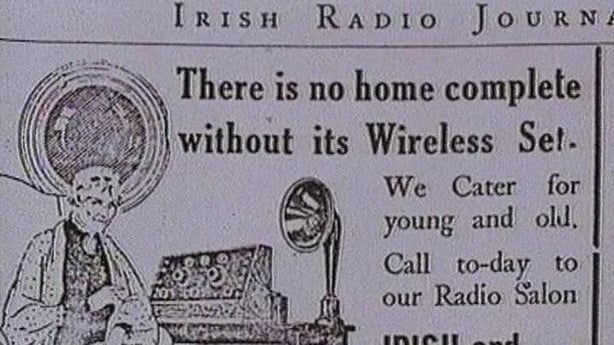 President Mary McAleese paid tribute to RTÉ's radio service at the reception to mark the 75th anniversary of Radio Éireann. The President said that the people of Ireland depend on the service to learn about and to make sense of what's happening in our world. She also said that RTÉ Radio helped to uplift and transform, to educate and inform.
Our everyday lives are greatly enriched and enlivened by Radio 1, 2FM, Radio na Gaeltachta, and Lyric FM.
The ceremony was attended by about 170 former and current RTÉ staff. Speaking at the event, Don Cockburn said that RTÉ Radio has been the voice of the Irish people and is hopeful that it will continue in that role. Ruth Buchanan celebrates the fact that RTÉ Radio has been with us through our entire lives and we all have memories of it.
Despite the celebrations, Helen Shaw Director of RTÉ Radio acknowledges the challenges that the service faces.
An RTÉ News report broadcast on 21 November 2001. The reporter is Ciarán Lenoach.