President Eamon de Valera and Cardinal Conway visit Enniscorthy for celebrations to mark 100 years of the House of Missions.
A concelebrated mass in Saint Aidan's Cathedral marked the centenary of the House of Missions in Enniscorthy, County Wexford. The mass was attended by President de Valera and Cardinal Conway.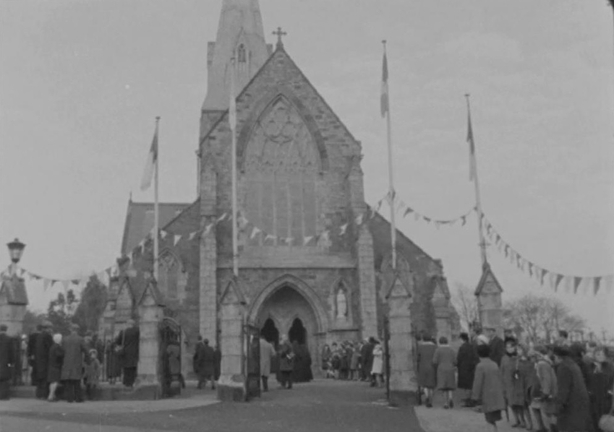 Principal celebrant at the ceremony was Bishop of Ferns, Most Rev Dr Herlihy and co-celebrants were 16 past and present Fathers of the House of Missions.
Among the prelates taking part were Archbishop of Dublin Most Rev Dr McQuaid, Archbishop of Birmingham Most Rev Dr Dwyer, Bishop of Ossory Most Rev Dr Birch, Bishop of Nara Most Rev Dr Dunne, and Auxiliary Bishop of Kildare and Leighlin Most Rev Dr Lennon.
In a message from the Vatican, the Pope gave thanks to God for the missionaries throughout Ireland and among Irish emigrants in Britain.
Hundreds of people lined the streets of Enniscorthy which were decorated for the occasion.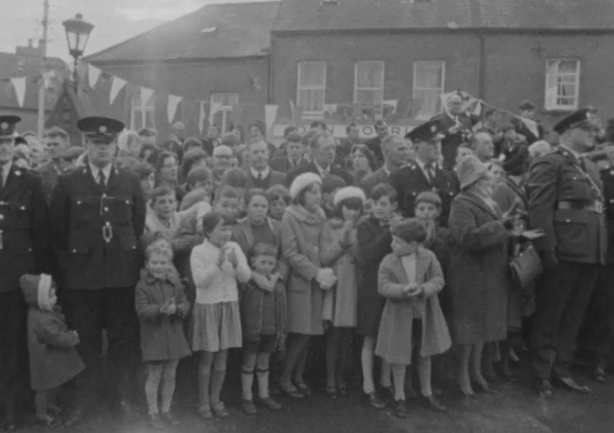 An RTÉ News report broadcast on 20 November 1966. The footage shown here is mute.