Dublin band 'Pleasure Cell' in their second appearance on The Late Late Show.
Pleasure Cell made their Late Late Show debut on 13 April 1985 performing the song 'Drugs'. The Dublin band are back for their second appearance on the show performing 'New Age' ahead of a gig at the Underground in Dublin, a European tour and the release of their album.
Would you welcome please, Pleasure Cell.
The lineup includes Noel Green on lead vocals and guitar, Dermot Reid on bass and backing vocals, Will Walsh on drums and Pat Delaney on saxophone.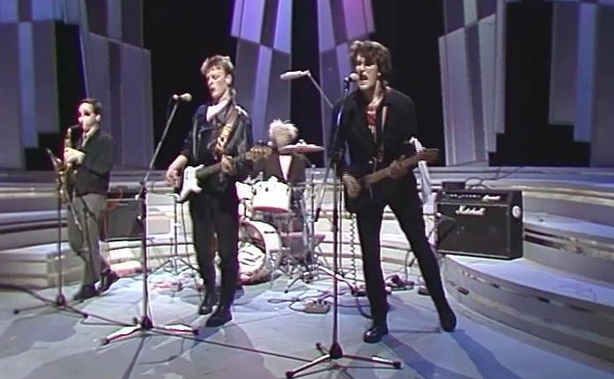 Pleasure Cell on The Late Late Show (1986)
This episode of The Late Late Show was broadcast on 19 September 1986. The presenter is Gay Byrne.
The band later appeared on the programme 'Visual Eyes' on 28 August 1987.