Do you believe in life after death, reincarnation or is death the end? These are just some of the questions asked in this episode of 'Davis'.
Some believe we have one life so when it's over, it's over. The majority of people from the Christian tradition believe the teachings on heaven and hell.
There will be few among us who have not wondered what happens to us when we die.
There are also a growing number of people who believe that they have had previous lives and have been reincarnated and will be reincarnated again.
One of those who believe in reincarnation is Paula Hayes, who explains her conviction that she was here before. This conviction began with a recurring dream which began before she was three years old. Paula dreamt she was a little boy named Joseph who died in an accident. She kept having the same dream and tried to put it out of her mind as she got older. While on a trip at the age of 18, Paula passed through the village of Inistioge on the banks of the River Noir. She and her companions took a route through the Blackstairs mountains to Enniscorthy. While travelling along the road, Paula realised that this was the road from her dreams where the accident had happened.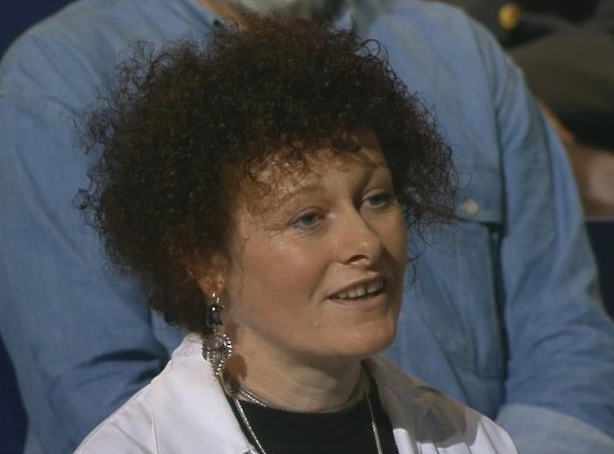 Paula Hayes on 'Davis' in 1996
Sometime later, Paula acquired a house in the area and realised again that she was back where the accident had taken place. Her investigations continued a few years later when she discovered an old newspaper in her house. The newspaper contained a death notice for a little boy named Joseph. All of this evidence convinced Paula that she was in fact this young boy in a previous life. Paula believes that she has psychic powers whereby she can bring herself back to previous times.
This episode of 'Davis' broadcast was broadcast on 11 September 1996. The presenter is Derek Davis.
'Davis' is a late night discussion programme on serious issues affecting Irish society. Presented by Derek Davis. The format involved a panel of people with differing views on one subject. The first episode was broadcast on 14 September 1994.