The High Court has ordered that the park at Dartmouth Square in Ranelagh cannot be used as a car park.
Dublin City Council took court proceedings after the owner of the land, Noel O'Gara and his company, refused to give an undertaking to stop letting cars park there. The land is under a compulsory purchase order.
Noel O'Gara was allowing people to park for free on his land at Dartmouth Square today. As as the owner of the land he believes he should be allowed to use it for whatever purpose he chooses. However, Dublin City Council said that what was previously a public park now has a different use and therefore requires planning permission. The court granted Dublin City Council an injunction preventing the land from being used as a car park until the full case is heard.
Noel O'Gara said that the judge's decision is in breach of the Irish constitution and described it as,
A blow to every landowner in Ireland.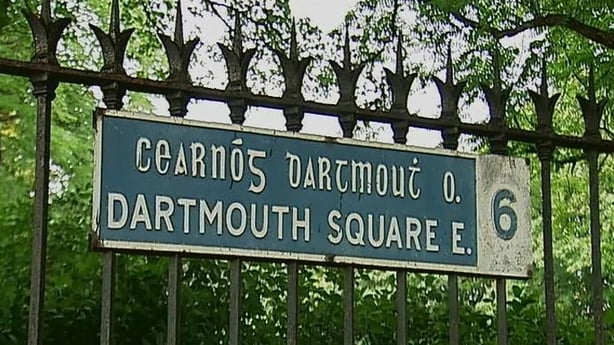 Dartmouth Square
He has agreed to abide by the ruling until the case is heard in full next week.
An RTÉ News report broadcast on 5 September 2006. The reporter is Orla O'Donnell.