Four piece Dublin band Spud live at the National Stadium.
Spud open their show with a performance of 'Whip Jamboree', a track which featured on their album 'Happy Handful' (1975).
We're now joining a group who over a comparatively short time have become one of the most popular folk bands in Ireland with their blend of traditional and modern sounds in Irish music.
Spud were recorded in concert at the National Stadium, Dublin in December 1975.
The lineup includes Don Knox, Austin Kenny, Dermot O'Connor and Michael Smith.
This episode of 'On Stage At The Stadium' broadcast on 7 August 1976.
The programme was produced by Ian McGarry. Part 2 of the programme was broadcast on 12 September 1976.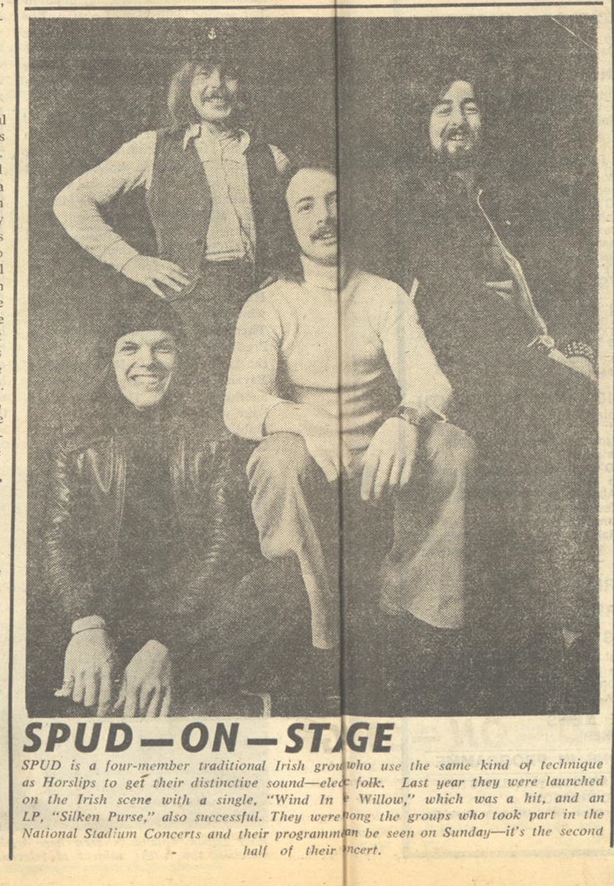 Spud in the RTÉ Guide, 10 September 1976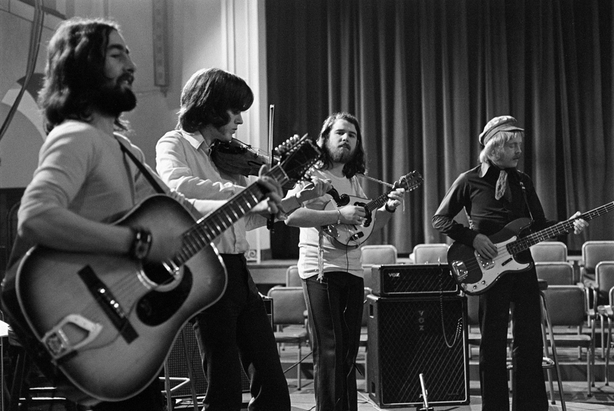 Spud on 'Meitheal' (1973). Photo by Thomas Holton