A guide to the history of the Theatre Royal in Dublin.
The history of Dublin's Theatre Royal goes back to 1815 on Crow Street. In 1820, the theatre moved briefly to a site next to the Rotunda before moving to the new Theatre Royal on Hawkins Street in 1821.
I can imagine Hawkins Street in 1821 with all the horses and carriages waiting outside the theatre to bring the people home.
Tragedy struck in 1880 when the Theatre Royal was burnt to the ground. The manager Francis Egerton lost his life trying to save the building.
Eddie McSweeney describes some of the publicity methods used in these days to advertise a show at the Theatre Royal. This included posters and the publication of playbills for theatre goers with a listing of forthcoming productions.
Included in the report are short recordings of actors Sir Johnston Forbes-Robertson and Ellen Terry who featured in shows at the Theatre Royal.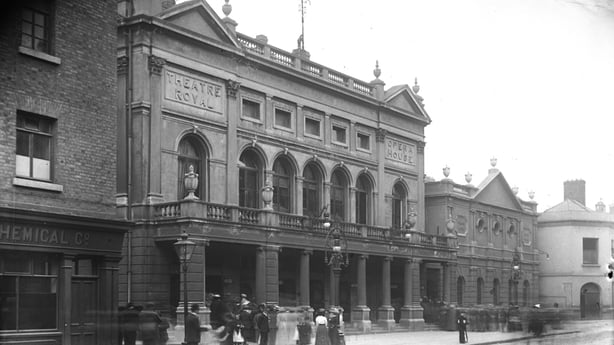 The 'Old' Theatre Royal, Hawkins Street, Dublin 1913. (Cashman Collection)
On the ashes of the old Theatre Royal, the Leinster Hall was built. This lasted until 1897 when the new Theatre Royal was built. This era also marked the beginnings of a new form of entertainment with cine-variety, featuring live performances and short films. At this stage too, audiences travelled to and from the theatre by train which replaced the horse and carriage as the principal form of transport.
The fifth Theatre Royal was built in 1935. While still relatively new, it carries with it many of the traditions from the previous iterations. The new theatre hold 3,750 people, one of the biggest theatres in Europe.
It's a great great grandson of the first theatre you told me about.
The Theatre Royal has played host to many great stars through the years but for Mr McSweeney, Gene Autry is one of the most memorable. One of the acts to look forward to performing at the Theatre Royal is American singer Carroll Gibbons.
This report was recorded on 27 June 1947 for use on the programme 'Microphone Parade'. The interviewer is Terry O'Sullivan.
From the RTÉ Archives Acetate Disc Collection which has been digitised with the support of the Broadcasting Authority of Ireland (BAI) Archiving Scheme.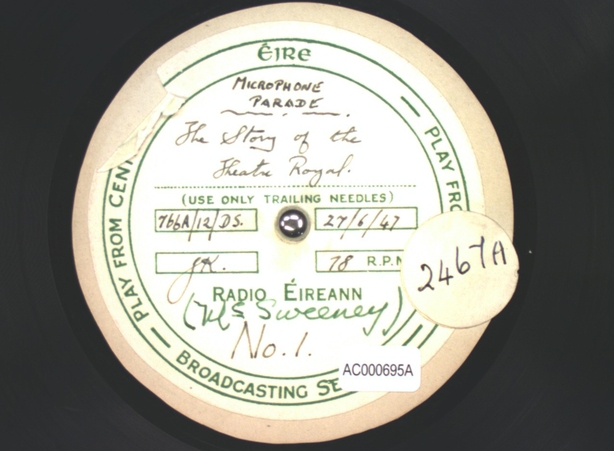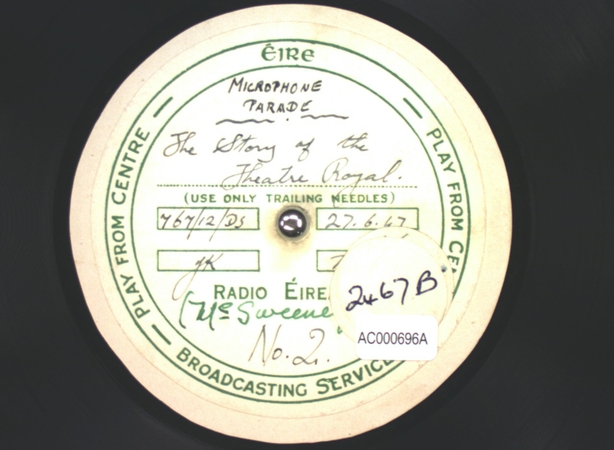 Theatre Royal, Acetate Disco Collection