Mr X is walking from Galway to Dublin to raise funds for the National Children's Hospital.
An unidentified man known only as Mr X, dressed in a skeleton costume, is pushing a pram from Galway to Dublin. He hopes to raise money for x-ray and life support equipment for the National Children's Hospital at Harcourt Street in Dublin.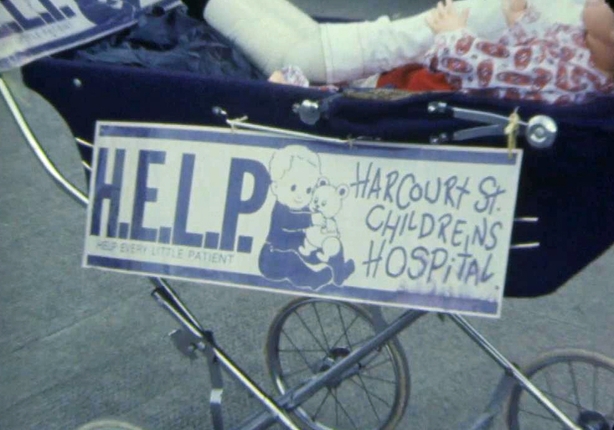 Mr X's pram (1986)
We caught up with Mr X in Moate as he made his way from Galway to Dublin the hard way, on foot and pushing a pram.
Mr X, who prefers to remain anonymous told RTÉ News that he hopes to raise £35,000 along the 135 mile walk in his rather unusual fancy dress. The original idea was to dress up as an X-ray. However, it proved difficult to find such a costume and a skeleton was the closest he could get.
An RTÉ News report broadcast on 20 June 1986. The reporter is Andrew Kelly.