Limerick School of Art & Design end of year show features painting, print, ceramics, graphic design and fashion.
There has been a School of Art in Limerick since 1852 and today with two hundred students it is the biggest institution of its kind in Ireland outside Dublin.
The highlight of the year is the exhibition by final year students featuring paintings, ceramics, graphic design, prints, and fashion.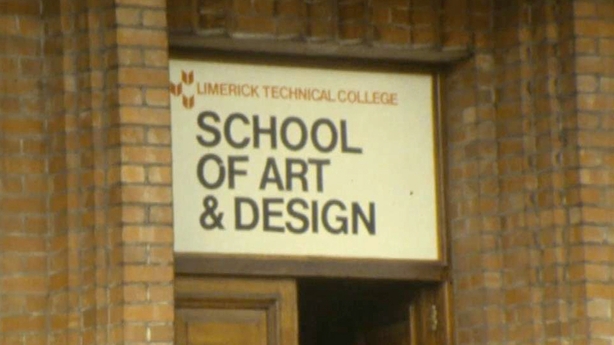 Limerick School of Art & Design (1981)

Donal Higgins left school with no prospects of a job but had been interested in art since he was a child. He applied to the Limerick School of Art & Design and got a place on the course to study Fine Art. Now in his final year he is preparing for the end of year show which he hopes will provide a platform to express his ideas. He hopes to become a teacher.
Ceramics student Eddie Nea believes the exhibition gives people an opportunity to see an art form that is little appreciated in this country. The show is a culmination of three years work and allows artists to get a public reaction to their creations.
If you do go to the exhibition, there's also a chance to view some rather unorthodox fashion design.
An RTÉ News report broadcast on 19 June 1981. The reporter is Michael Walsh.