Canoeing holidays could bring more tourists to the north west of Ireland.
There is a growing popularity for canoe tourism with canoeists from around Ireland and Britain taking to the waters along the River Erne.
From Ballyshannon to Cootehill and from Killeshandra to Bellturbet, canoeing tourists are on the move.
Des Vincent explains how many British tourists are choosing Killeshandra as a starting point for canoeing holidays. Upon arrival in Killeshandra, they unpack their collapsible canoes and paddle down the River Erne.
They can travel all the way by water.
Des Vincent explains that this is a popular activity in England whereby canoeists enjoy travelling long stretches of water and camping on the banks of the river each night. Word of mouth is a powerful tool in promoting the waterways of Ireland. Two canoeists who visited last year reported back to their club in England and as a result, many more have arrived this year.
This new type of tourism also has economic benefits for the town of Killeshandra as visitors stock up on supplies for their trip. The new breed of tourists are also proving popular with the locals who are interested to meet and entertain them with céilí dancing along the riverbank and in their homes.
Des Vincent says that most of the canoeists are not fishermen and are just content to paddle along, enjoy the scenery and meet the locals. He believes that canoeing holidays could have great potential without any real effort.
Provincial News Round Up recorded on 7 June 1959. This report was broadcast on 16 June 1959. The presenter is Karl Jones.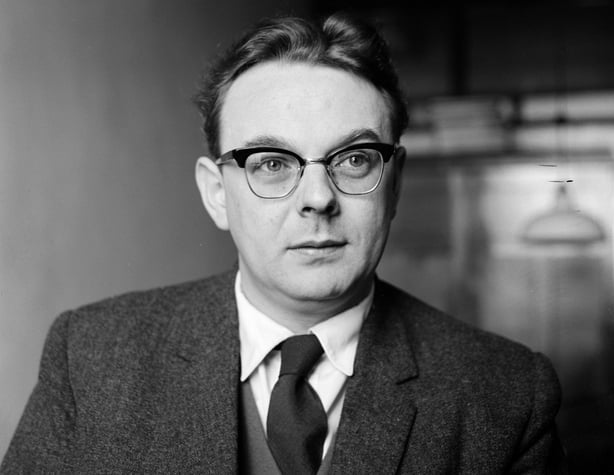 Broadcaster Karl Jones (1962)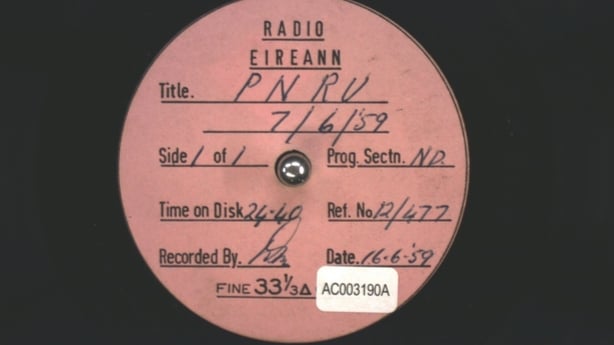 PRNU (1959) Canoe Holidays - Acetate Disc Collection
From the RTÉ Archives Acetate Disc Collection which has been digitised with the support of the Broadcasting Authority of Ireland (BAI) Archiving Scheme.