Ceremony commemorates the attack of the Custom House Dublin by the IRA in 1921.
The ceremony was attended by Taoiseach Séan Lemass, members of the Second Battalion, Dublin Brigade, IRA, veterans and survivors of the action.
A wreath was laid at the Custom House by Commandant Vincent Byrne.
The Custom House was destroyed during an attack by the IRA on 25 May 1921. As an agency of the British administration in Ireland, the building was targeted by the IRA as it was the centre for local government.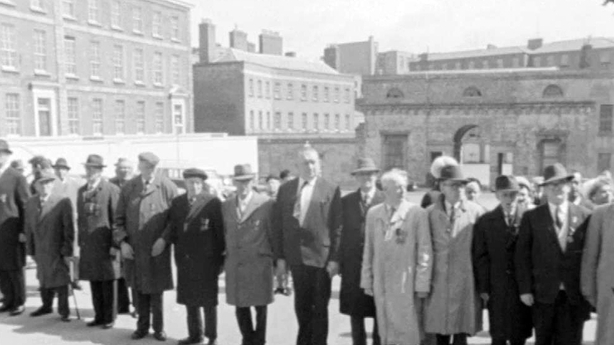 Battle of the Custom House Commemoration (1966)
An RTÉ News report broadcast on 22 May 1966. The footage show here is mute.