Workers take part in a parade through Dublin in memory of James Connolly fifty years after his execution.
Thousands of trade unionists pay their respects to the memory of James Connolly, trade union leader, socialist, founder of the Irish Labour Party and one of the leaders of the 1916 Rising.
The participants marched to Arbour Hill Cemetery where wreaths were laid on the graves of James Connolly and other leaders from the 1916 Rising. The parade then moved on to Parnell Square and the General Post Office on O'Connell Street where President of the Irish Congress of Trade Unions (ICTU) Mr Fintan Kennedy made an address. The event marked 50 years since James Connolly was executed at Kilmainham Gaol on 12 May 1916.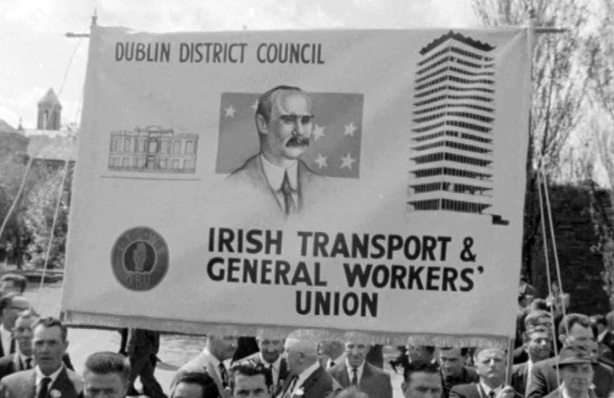 James Connolly Commemoration (1966)
An RTÉ News report broadcast on 15 May 1966. The footage shown here is mute.