Books to get your teeth into collected by Leslie Shepard a founder of the Bram Stoker society given to Dublin City Library.
Leslie Shepard (1917-2004) co-founded the Bram Stoker Society and succeeded in getting a plaque placed on the house on Kildare Street, Dublin where the writer once lived. The collection which includes books by and about Bram Stoker author of the classic Dracula horror novel has been handed over to Dublin City Library.
It's a collection to get your teeth into.
Albert Power, Registrar at The Bram Stoker Society, believes that Stoker's universal appeal is reflected in the range of materials in Leslie Shepard's collection, which includes translations of books, comic books and even a frivolous mask.
Leslie Shepard campaigned for years for recognition for Bram Stoker's work in Dublin. It is appropriate that his own collection finds a permanent home at Dublin City Library.
Since the foundation of the service in 1884, Dublin City Library has built up its special collections, many of which are dependent upon donations.
Marie Kennedy of Dublin City Library explains that while the library would have all the Bram Stoker novels, there are other things in the collection such as the coloured picture book for children, the graphic novel or a travel book for Transylvania in the 1880s. The Leslie Shepard Collection will be made available to view by the public.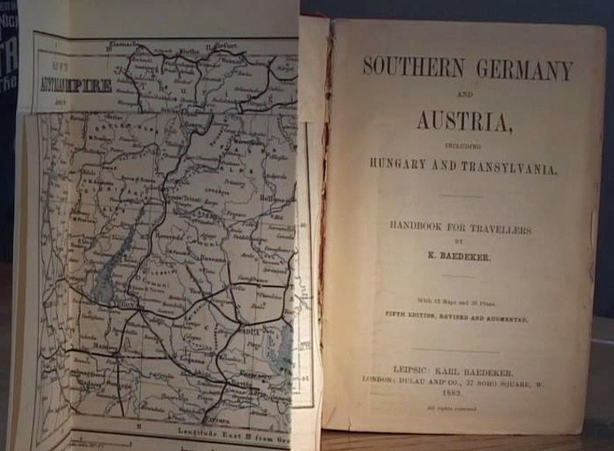 Transylvanian Travel Book
An RTÉ News report broadcast on 11 April 2006. The reporter is Philip Bromwell.