Sate of the art medical technology goes on show at an exhibition in Dublin.
The two day exhibition has been organised by the Academy of Medical Laboratory Science and includes a series of lectures on haematology, the cholesterol factor in heart disease and safety in the laboratory.
The exhibition is a shop window on state-of-the-art technology 21st-century style.
Equipment and technology from over 30 firms are on display at the exhibition, which is a forerunner for a World Congress of Medical Technology to be held in Dublin in 1992.
One of the big attractions for medical laboratory technicians at the show is an AIDS testing machine from Germany. Every year in Ireland, ten thousand blood samples are taken to test for the HIV virus. The new technology can perform a confirmatory test in 30 minutes saving hours of time for medical workers. The machine is also capable of testing for allergies and hepatitis.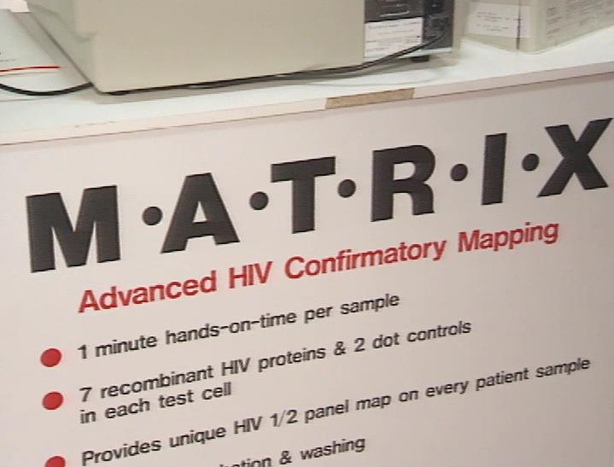 Advanced HIV Confirmatory Mapping Technology
An RTÉ News reports broadcast on 10 April 1991. The reporter is George Devlin.