The bells ring to a different tune at St Nicholas Collegiate Church in Galway.
Teenage boys and girls in Galway take part in a bell ringing event to raise money for the Mentally Handicapped Association.
It only took a matter of hours to get the hang of belting out pop tunes on the peal of ten bells.
The teenagers thought it would be a unique way of raising money for the charity. All you have to do is read numbers and play the keys. According to one of the bell ringers, Robin Pilling
It's easier than the piano and just as easy as the guitar.
Church Rector Rev Leslie Forrest said that when the idea was presented to him, he thought it was a novel approach to raising money for a very worthy charity. Rev Forrest also appeals for donations to the cause.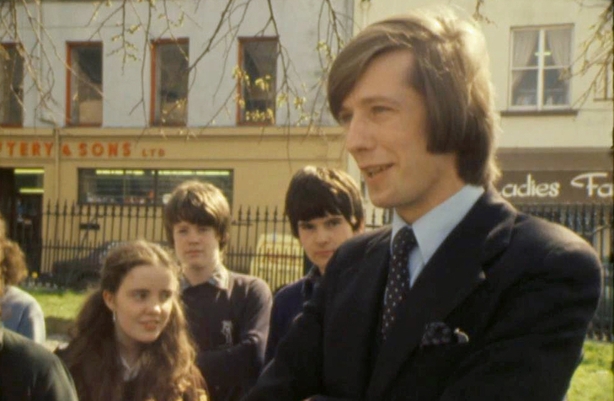 Rev Leslie Forrest (1981)
The church dates back to 1320.
Tradition has it that Columbus prayed here before setting out to discover the new world.
In its 650 year history, the bells of the church have pealed out many different messages but rarely as unusual as pop tunes such as 'Yesterday' by The Beatles.
An RTÉ News report broadcast on 6 April 1981. The reporter is Jim Fahy.